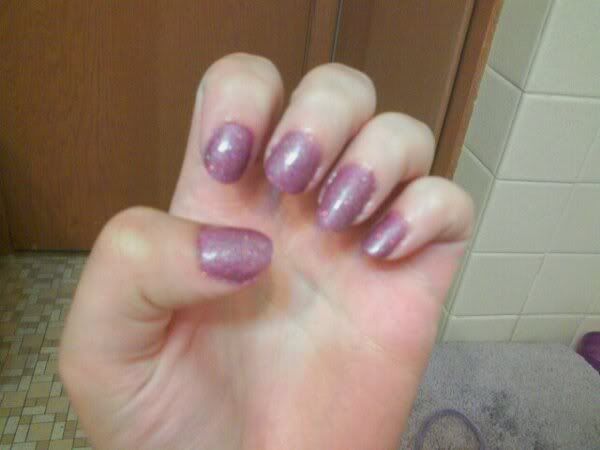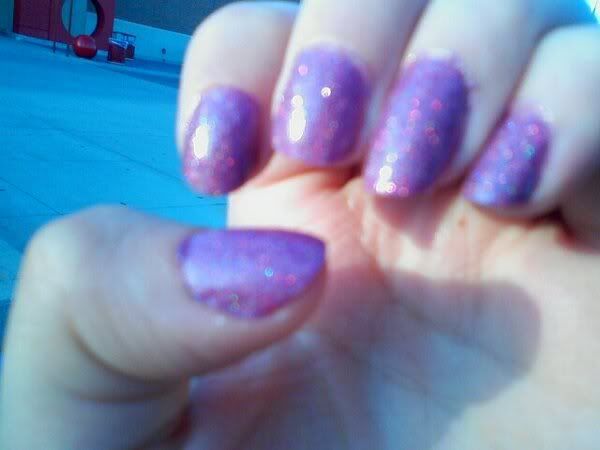 - This is Wet N' Wild's Fast Dry Hannah Pinktana (I kind of boo the name, I think I'll just call it Hannah). I got this as a set with a Fast Dry top coat for free (love the little sets, check your Walgreens for them, it's a Fast Dry polish with a free Fast Dry top coat.).
I adore this color as well, the sparkle is amazing, sorry for the poor quality photo, just had my camera phone for them.
Also it seems to be long lasting, I've had it on three days and not one chip yet (Knock on wood.).