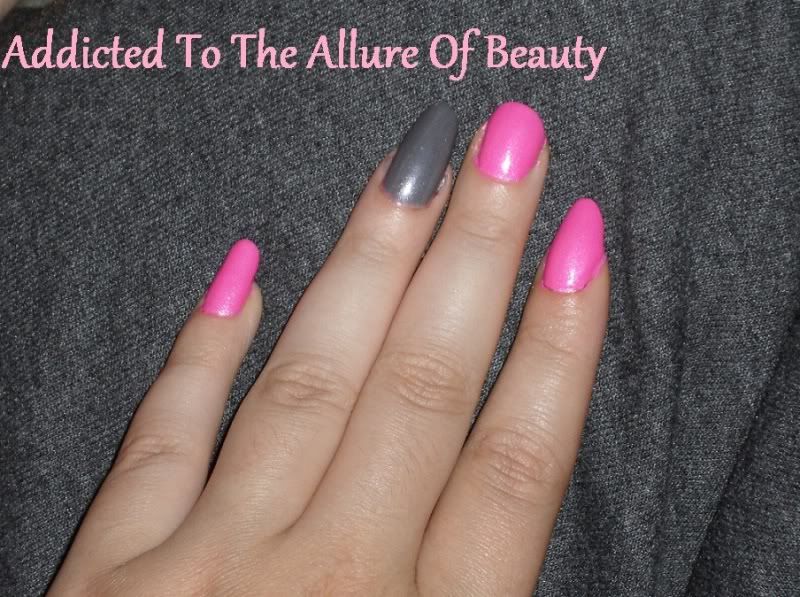 - These were just some pictures I had taken with my real camera as opposed to my camera phone and figured I'd get them up now too.

Again I'm wearing Orly Flirty and for an accent Sinful Slate.
- I couldn't get the camera to focus on the ghost for some reason, fail. But he did have little hearts for eyes which was so cute.
- Aw, seeing my index finger nail makes me sad. Oh well.