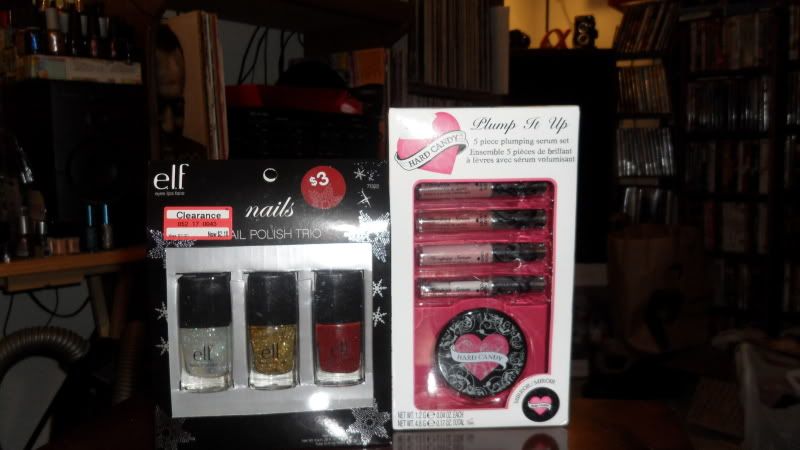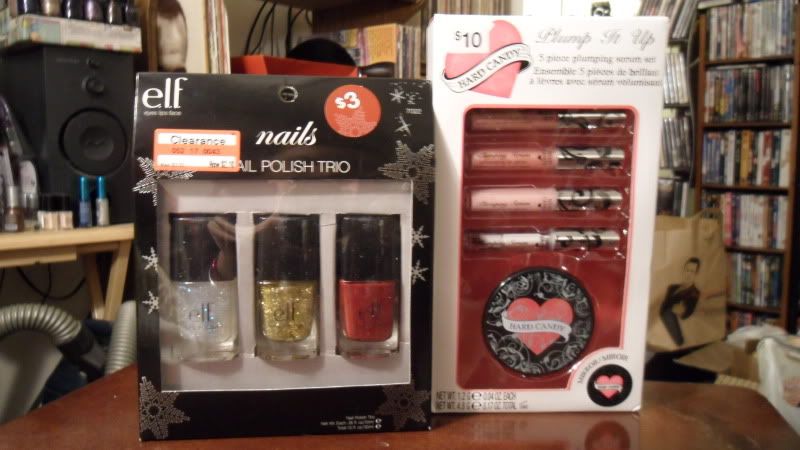 Just two things I got myself during some of the holiday clearancing time. The trio of Elf polishes was 2.10. The set of Hard Candy lip glosses was 2.50 and it came with a nice mirror.
In a side note don't forget
Zoya
is doing a giveaway, you can pick any three polishes and get them for free with the code
FB2011
, just pay about 7 dollars shipping, but I mean 7 dollars is what one of those polishes normally costs so you can't go wrong. The only hard part is picking your three polishes, trust me I know, I just had to do it.