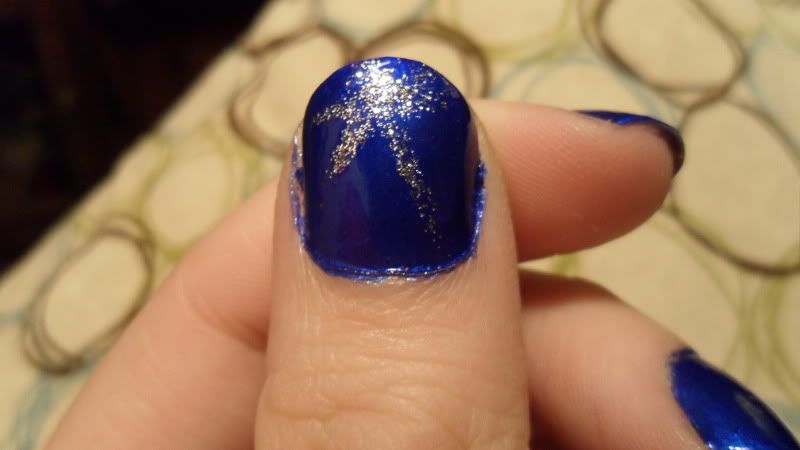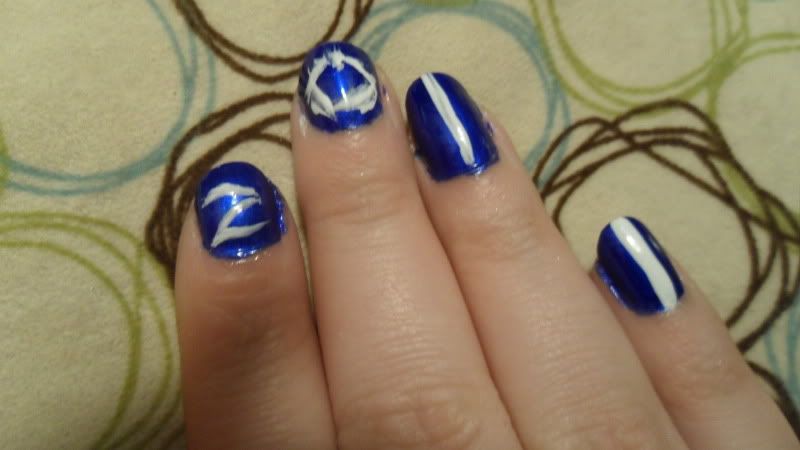 - They weren't perfect but I kind of was doing them in a hurry to since the first mani didn't work out. My thumbs are suppose to be fireworks.
My 0's kind of suck. I really need to get a konad set.
I used China Glaze's Frostbitten (so in love) and Sinful's Striper in Bad Chick.