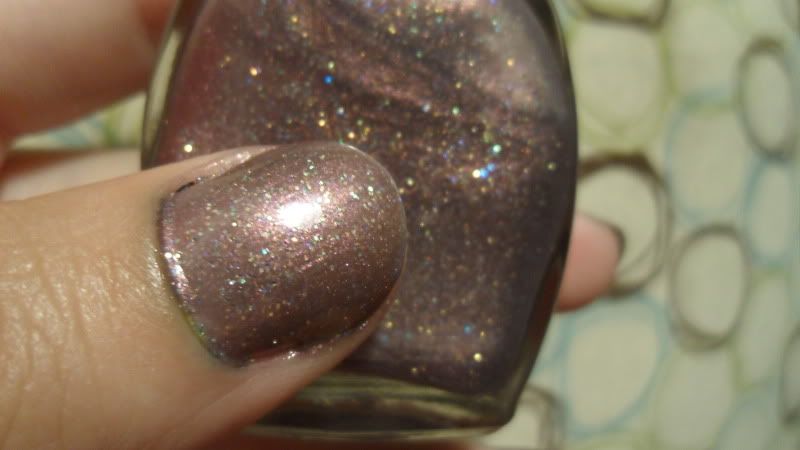 - Okay, I used equal parts Wild Frost and Hallucinate, both by Wet n Wild. For a empty bottle, I dumped out a top coat I'd gotten in a Maybelline two pack at the dollar store which was yellowed. I dumped it into a empty bottle I'd gotten at a store here called Ax Man (I got a few bottles for like 15 cents each) since I figured I could use it in other frankens.
I really liked the way this looked in the bottle when I did it, but I probably should have never done equal parts of the polishes, I shouldn't have put so much Hallucinate in since they were both kind of a sheer color. It looked a lot darker in the bottle than on my nails which made me sad. I didn't hate this by any means I just didn't like how sheer it went on since then I had to layer on the coats.
Side note: I worn this to the Carnival Of Madness tour at the Minnesota State Fair on Sunday!