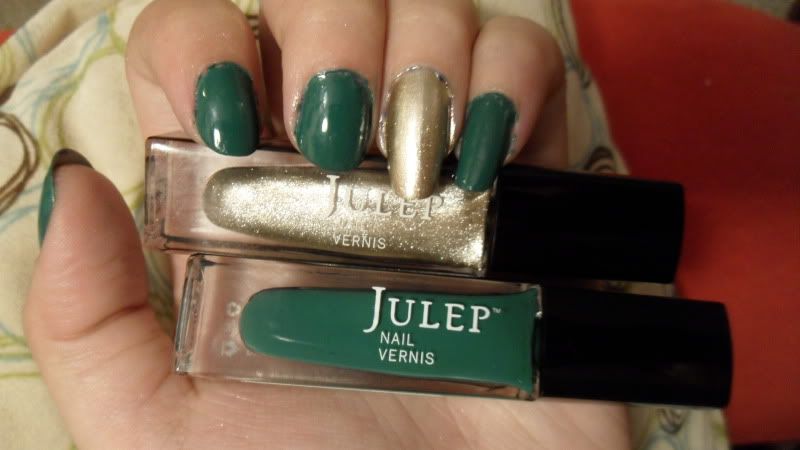 - This is Emilie and Sienna (on my ring finger). I loved that Emilie was almost a one coat polish it was so lovely. I did two just to make sure it was even. And I'm not always a gold polish girl but I liked the way Sienna looked and the way it dried, kind of textured. Lovely. I'm sure it'd be amazing under like black crackle too or any dark crackle maybe.
To be a Julep Maven Click Here. Put in code:
smh9oxu
to save 15 dollars, making your first Julep Maven box only 4.99!