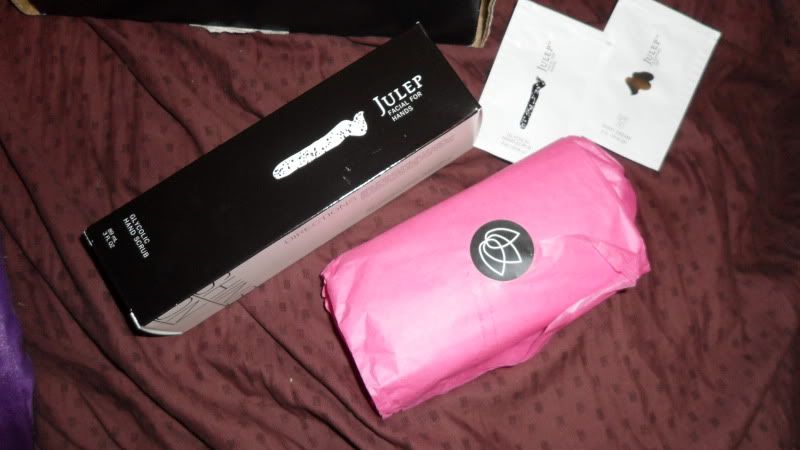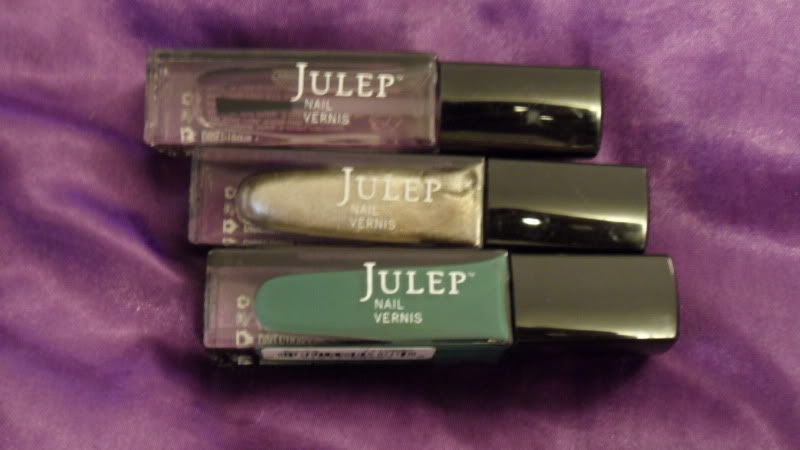 - I think it's lovely and adorable that it comes gift wrap, so that if you did want to give it as a gift it's already beautifully done for you.
I got two polishes and a base coat. The green is Emilie, the gold is Sienna. Then I also got a base coat. Those alone are a total of 42 dollars. Then I also got a Glycolic Hand Scrub (which on the site costs 32 dollars), then I got a sample of the same hand scrub (which I will give to a friend) and of their SPF 30 hand cream. So we're looking at about 75 dollars worth of products not factoring in the lovely gift wrap or the samples. This was a amazing package. I am so glad I took the chance and ordered, and I'm saying this without even trying any of it, because I'm sure I will adore something and will have entirely gotten my moneys worth.
If you haven't signed up to be a lovely Julep Maven yet, you best get on it, I really don't know what you're waiting for, it's an amazing deal, and if you use the code below it's even better.
Sign Up Here.
And if you use this code:
smh9oxu
you can save 15 dollars and so you'll only pay 4.99 for your first month of being a Maven. You can cancel at anytime. You'll also save 20% on all your orders while you're a Maven as well.