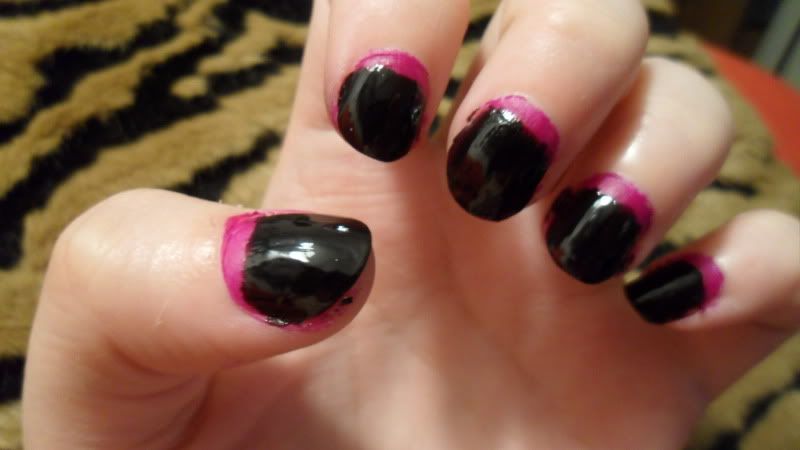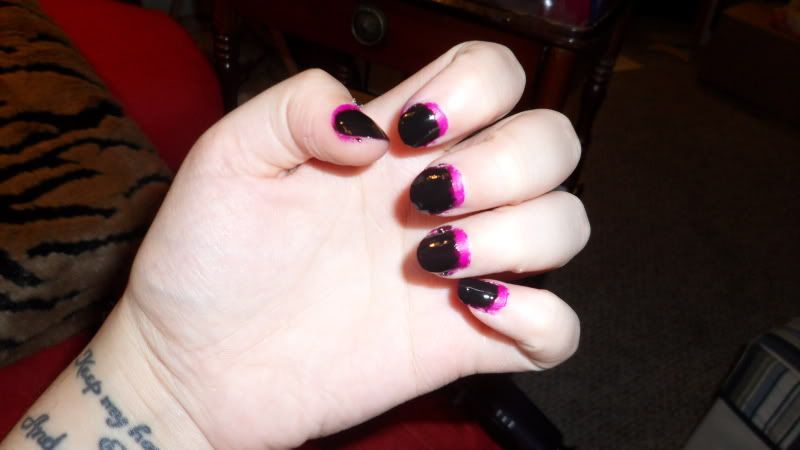 - Okay, this is a little sloppy, I just winged it I didn't use any stickers or anything to help. I think I will buy some I saw someone use in a tutorial.
I used Sinful's Dream On for the pink matte color and Sally Hansen's Black Out for the black (Duh.)
I wanted to use my black matte but I couldn't find it last night, but I just located it in my messenger bag with my laptop.
I do like it though.