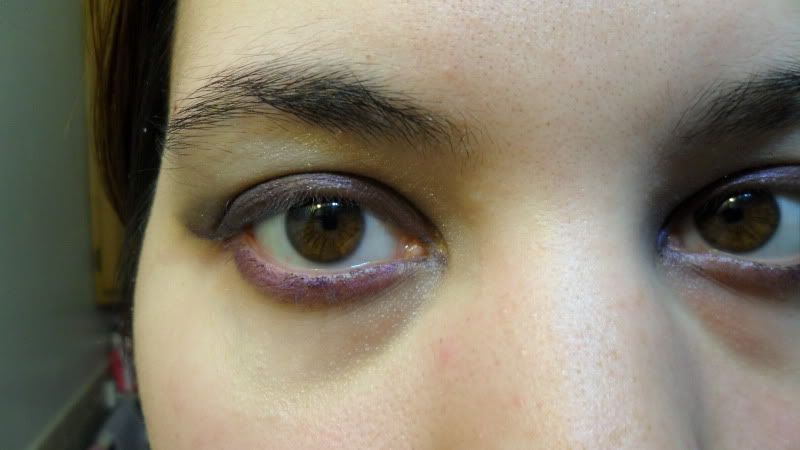 - Eyes:
Elf Eyeshadow Primer

Detrivore Eyeshadow in Scar
Spectrum Eyeshadow in Nimbus
Mark Eyeshadow in Crush
Wet N Wild Eyeliner in Amythest
Rimmel Exagarated Eye Definer in Perfect Plum
This was my first time using the Scar which wasn't quite the shade I thought it was going to be from the picture online but I did really like it.
It was also the first time I'd used
Nimbus
I'd gotten it as a free sample from this
seller
. It's a really awesome color I love it. It's really nice.