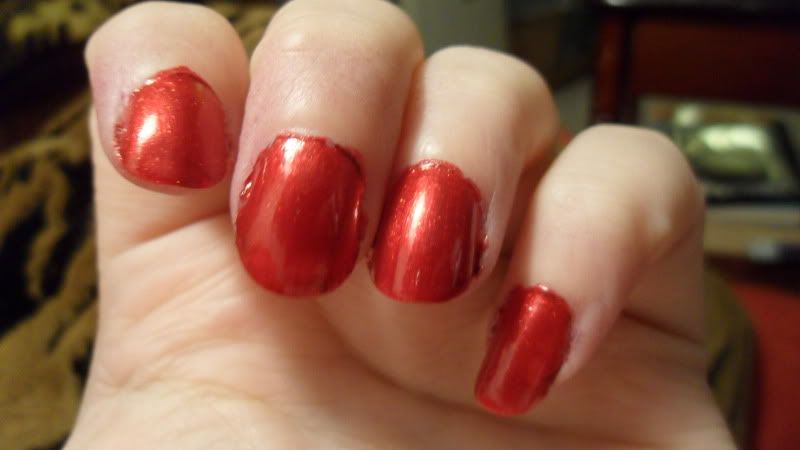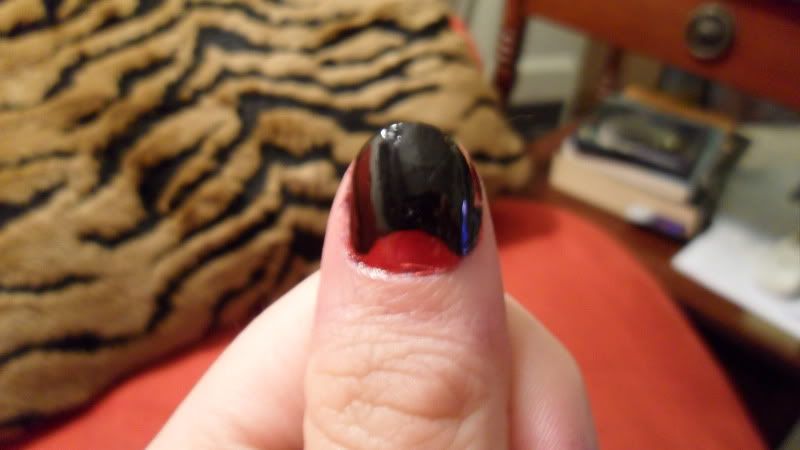 - Another Ruffian Manicure. Base coat is Sinful's Sugar Sugar (top photo), the top is Sally Hansen's Black Out (I believe it is). Then I did a clear top coat by Rimmel on top of that.
Then for amusement is a piece of a receipt that I was randomly swatching on to decide what colors to do, and then my stickers I used as guides.
And then the purple/silver is just a better photo of the ruffian I'd posted with camera phone photos.