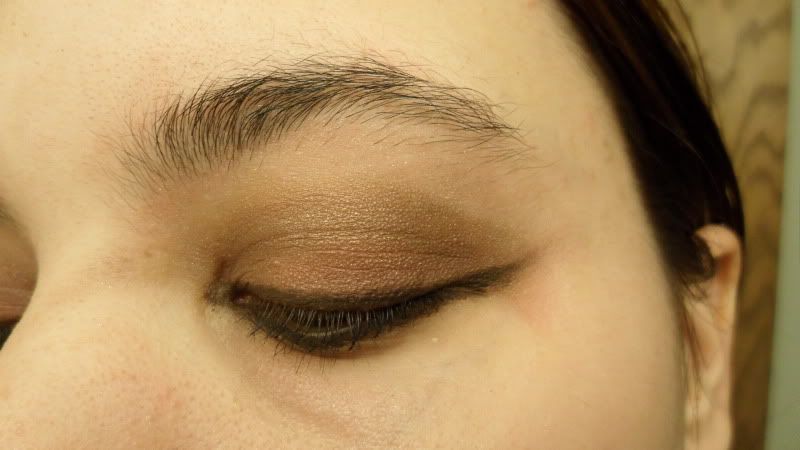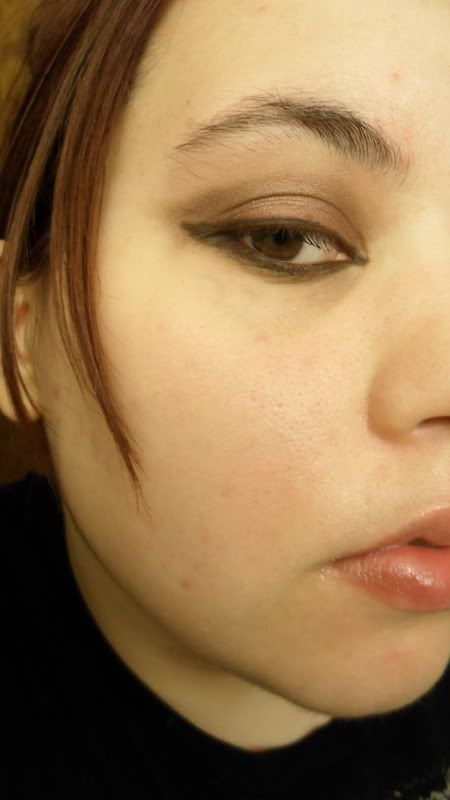 - Did this look for a birthday get together.
Eyes:
Elf Eyeshadow Primer
Wet N Wild Trio in Knock On Wood
Covergirl Liquiline blast in Brown Blaze
Rimmel Sexy Curves mascara
I hadn't put on my lip gloss yet, I did that when I got outside.
And okay so this is basically the same look as the previous post but shush up.