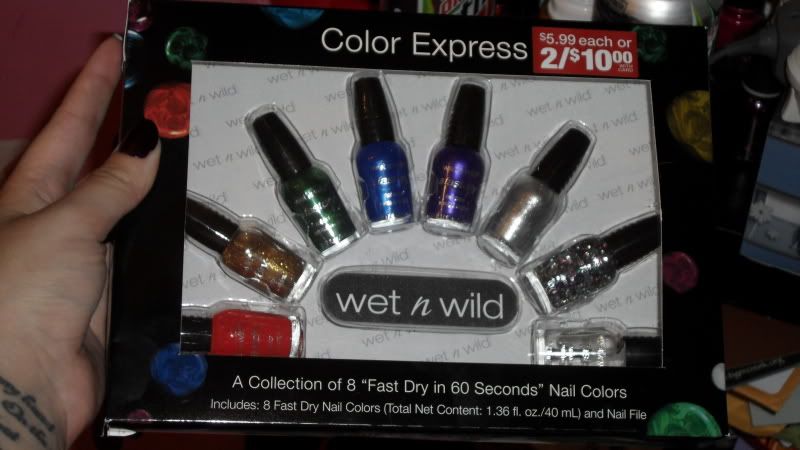 - Wet N Wild mini fast dry set. Super cute bottles. I have most of these (except two so I'll keep those two) so most will be broken apart to be gifts. This was 2.82 (or 2.88) and then had the CVS 2 bucks back for a future purchase.
- These were 2.99 each, one of these little polishes I already have so I'm sending it off to someone else. Then I got Essence in a name I can't remember but it was gorgeous lol and Ulta's "For Bitten" these were both full price (although Essence at full price is only 99 cents lol) the Ulta is 7.50.
- Fringe Season 2 for 10 dollars. Sucker Punch for 5 dollars. And the video game was also a impulse buy (Because she looks hot lol) for 10 dollars.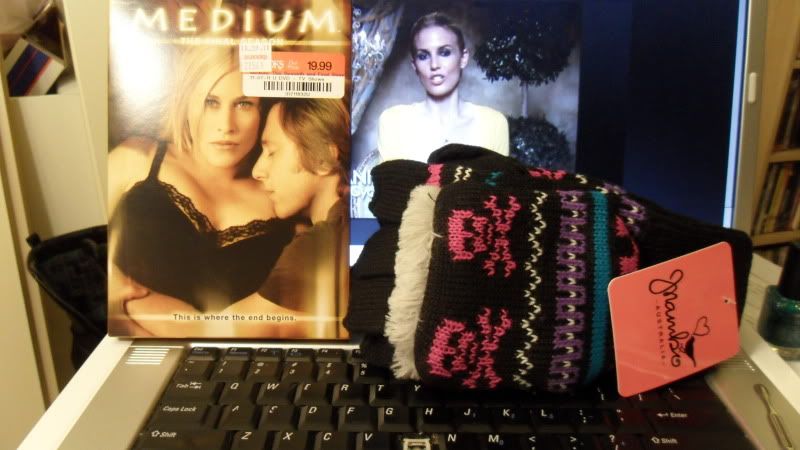 - Medium on DVD the last season, got it 40% off at Half Price so it was 11 dollars. The gloves were totally an impulse purchase but they feel so thick and nice and warm. They were 7 dollars. A DVD that we also got at Half Price for 6 dollars not pictured because we were watching it is the second season of MASH.
And I was watching ANTM haha.