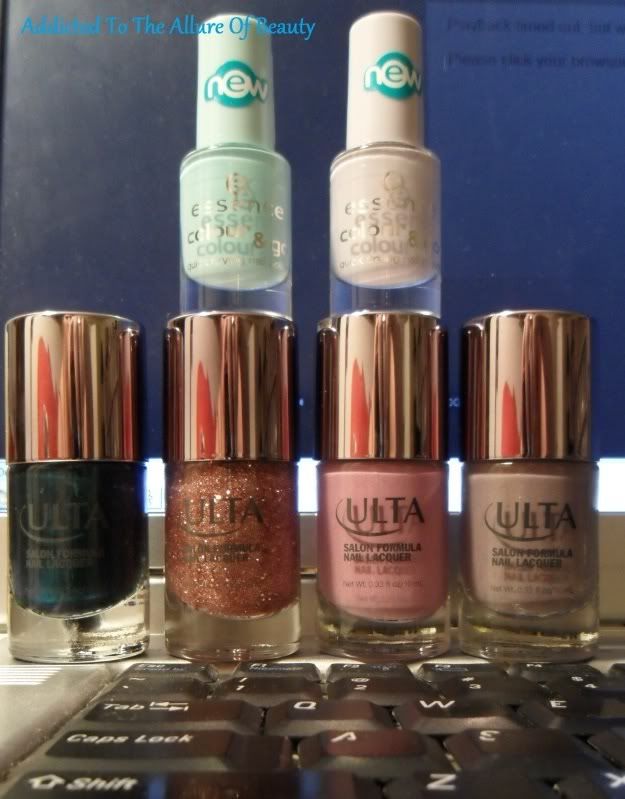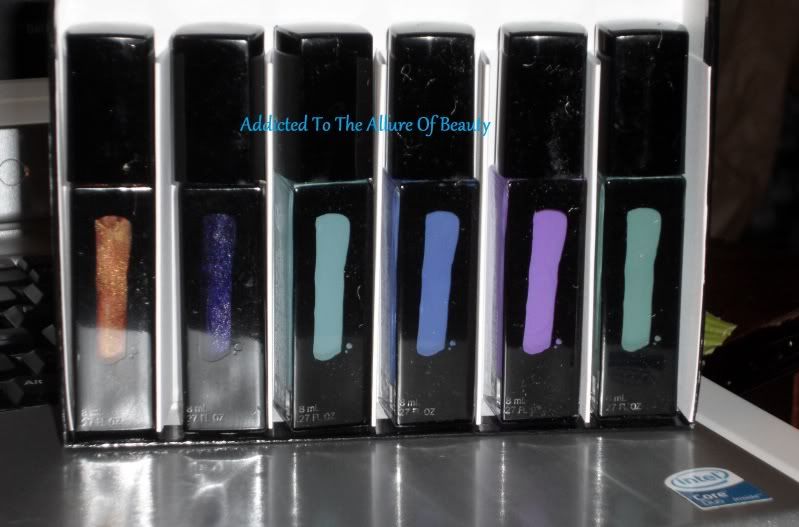 - In the first picture are two Essence, the mint color is called "You Belong To Me", the lilac is "Dress For A Moment".
The Ulta's are "Envy", "Tink-Her-Bell", "Vintage Violet" and "Lav-ish".
Then we have a Sinful crackle and a Wet N Wild "Party Of Five Glitters".
Then we have a LaRosa crackle in Maroon Red, that I got for
FREE
by doing
Swagbucks
and getting a gift card. If you're not a member click the URL and sign up, you earn points online and can trade them in for gift cards, I recently started but I already have gotten 30 dollars in Amazon gift cards, wouldn't it be awesome to knock a few things off your wishlist?
Okay then we have a Julep box, I got these with vouchers I had, we have:
Boris And Nicole
Maggie
Amy
Taylor
Anne
Miranda