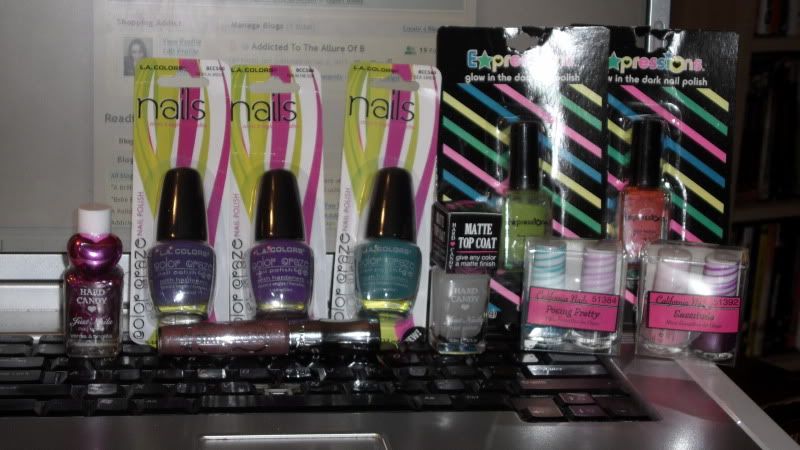 - Color Zone Set
- Two sets of Simply Sweet polishes.
(Both these brands have no name polishes which I hate.) They were 4.99 each at Marshalls, which 5 dollars for four polishes, not bad. They had some other Color Zone sets that looked awesome, if I like the formula when I try them I might go back.
Then I have a Hard Candy in "Fabuluxe". A Hard Candy in the matte polish. Three LA Colors from the dollar store.
The Expressions are more glow in the dark polishes, also from the dollar store. And the two little sets on the right are also from the Dollar Store, these I've never seen before.
Then I also got a Rimmel lipgloss, I can't remember the name off hand, I do apologize for that.
This was one day's spree, oops. But buying 22 polishes in a day is rare - and 9 came from the dollar store, and 11 were in sets so yea.