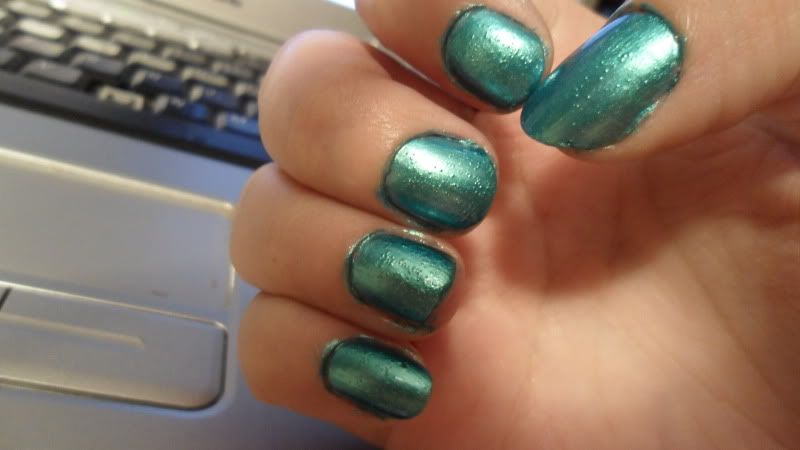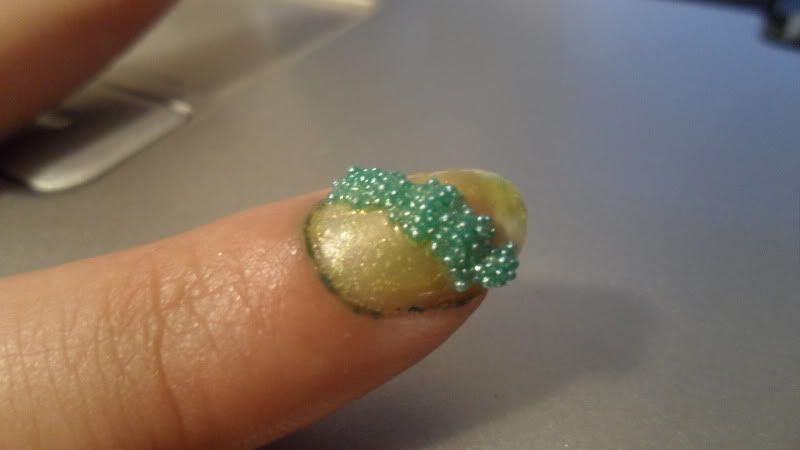 - The one above it Revlon's "Ocean's Breeze", it bubbled which is fail. I liked the color, but it's one of the scented polishes and I thought what is their "Ocean's Breeze" going to smell like, yea, it smells like Windex. It's really bad.
And this one is Revlon's "Beach" because that seems even harder to replicate and it just smelled really powdery, not so good either.
Then I tried using some of these Martha Stewart micro glass beads, I'd wandered around Michael's thinking what can I stick on my nails. So this was my test run, I wanted to see how they'd hold up. And I left them on for over a day (I don't keep my mani's long) and it was still stuck like glue so that's good. I got these clearanced, they were 1.49, I got turquoise ones, pink ones and purple ones. I also fine purple glitter too.