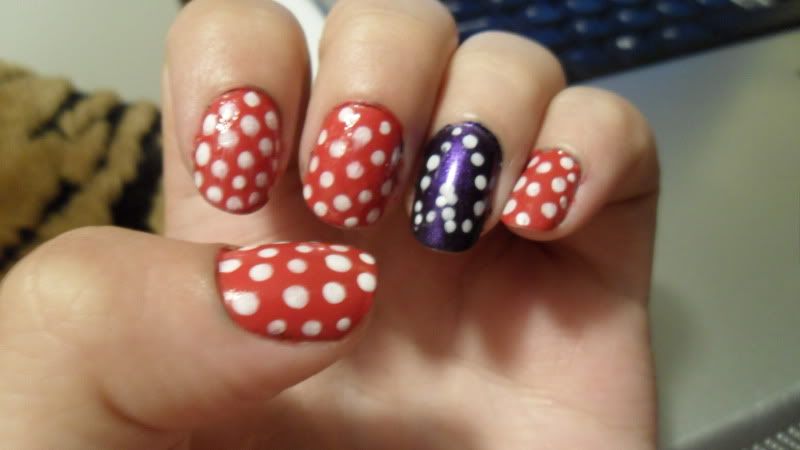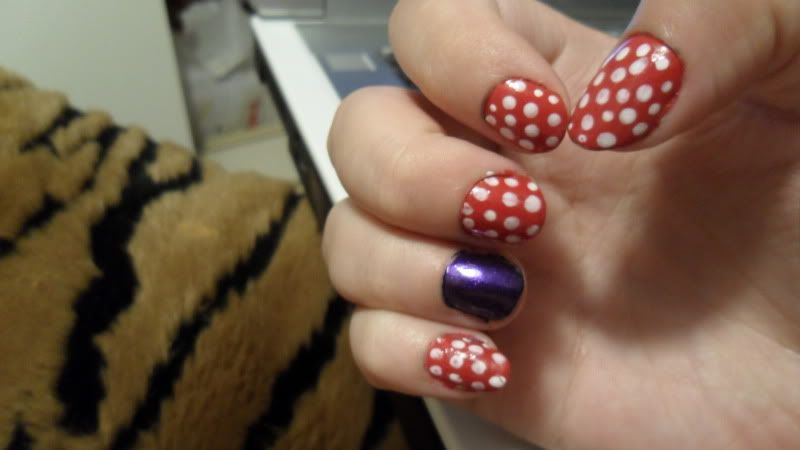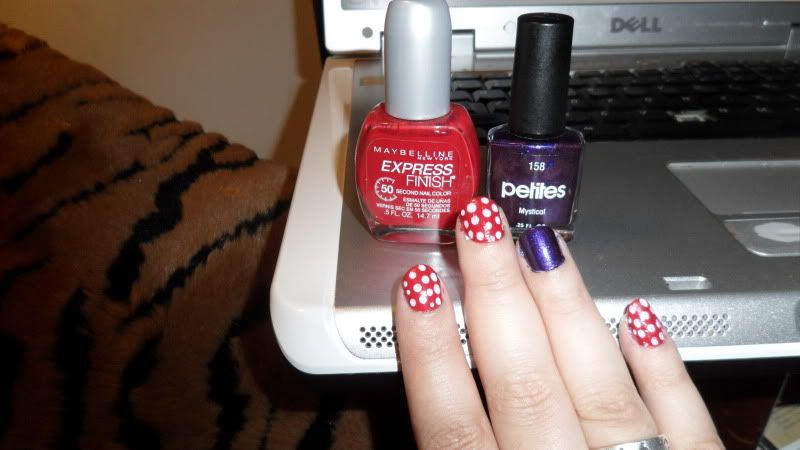 - These are what I'm deeming my pin up nails. I got a set of dotting tools, and I heart them. This was my first time using them. This was also my first time using a Petites nail polish, I loved it.
As you can see on my left hand I tried dotting out a heart but it didn't work very well, but maybe with practice it could.
I also got the Maybelline clearanced for like 97 cents, which is awesome, I took a chance on it, I have a hard time with reds, they never quite seem to be the right red.