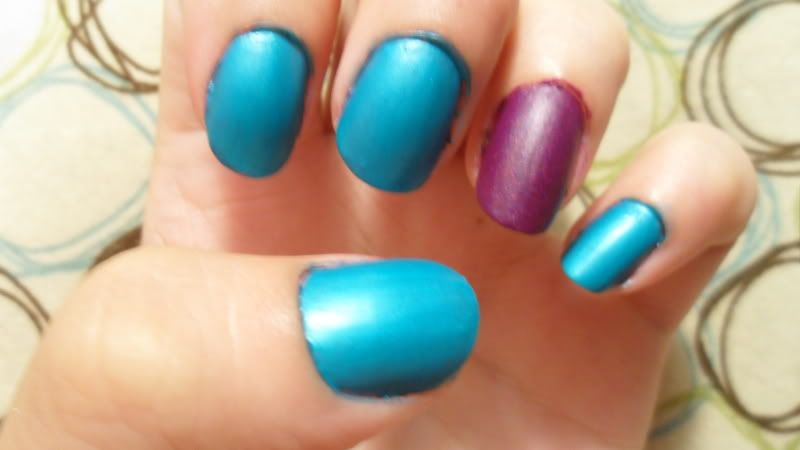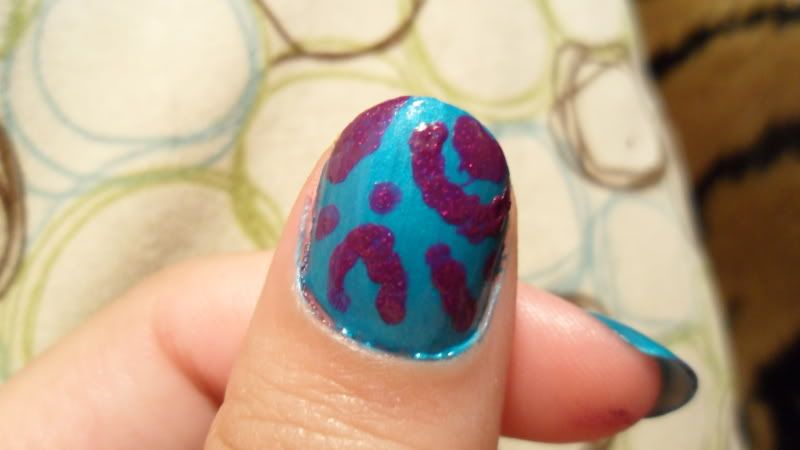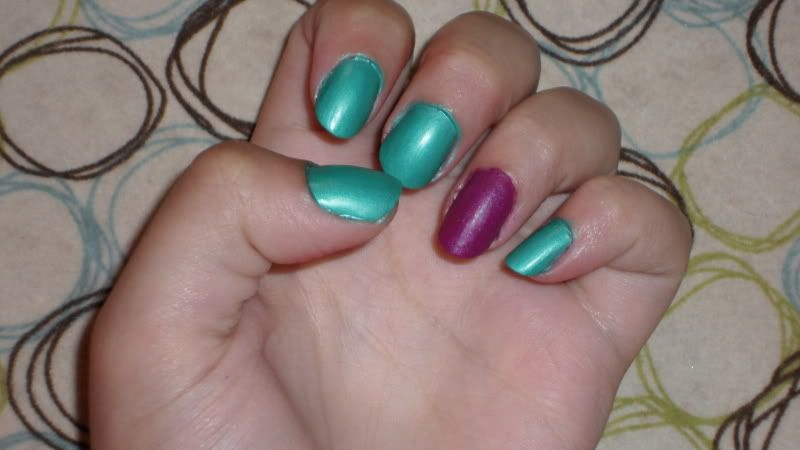 - This was done using China Glaze "Turned Up Turquoise" and "Flying Dragon", I thought it was interesting I picked two new polishes and they both dry matte.
I also did the random design on my thumb just playing with my new dotting tools.
And then on my left hand I tried the Expressions nail polish, it's a glow in the dark one, I didn't notice any color change, but it was slightly like a top coat so it added shine and brought out the shimmer and glitter in the "Flying Dragon". Sorry I didn't get any pictures of it glowing but for being a cheapo polish I felt it did glow pretty well, and specially since I only did one coat.
And for being pretty much matte polishes they held up really well, I never put a top coat on my right hand (which is my dominate hand), and they stayed intact - well until I dug through a box of books at the dollar store. I ruined my manicure shopping. Shopping is dangerous work people.