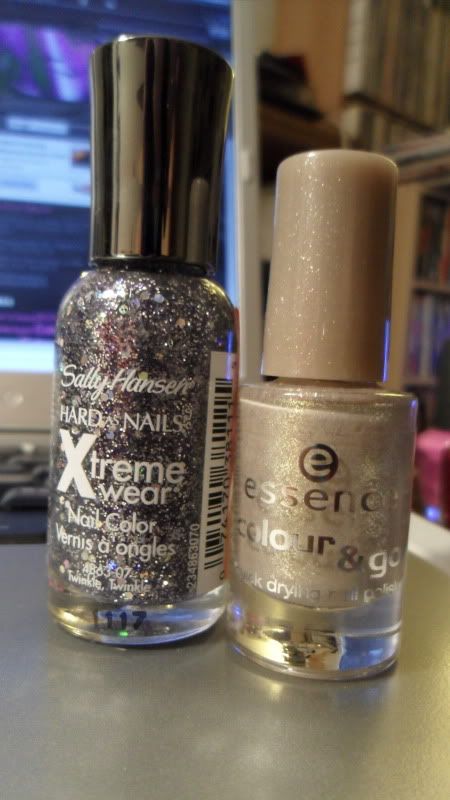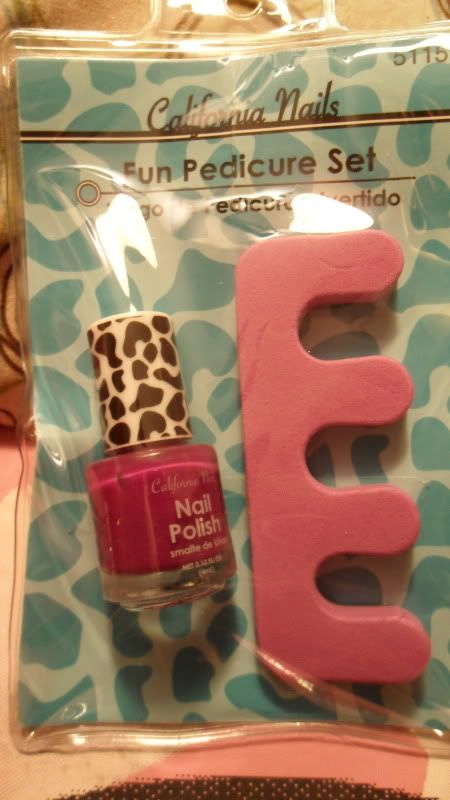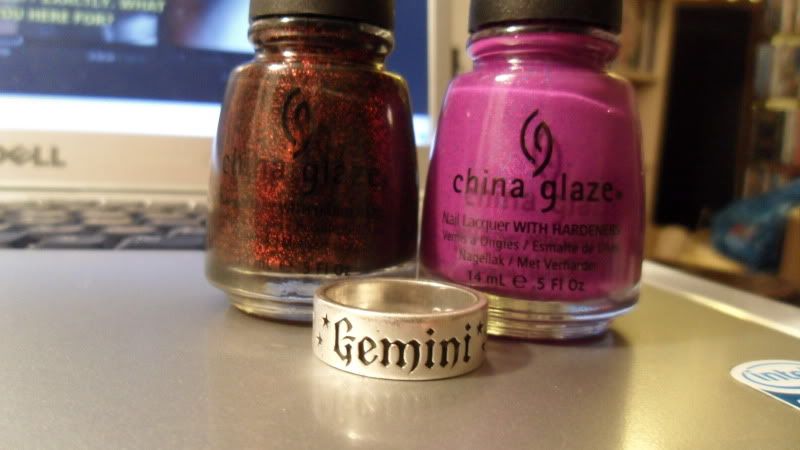 - Top picture is Essence "Irreplaceable" with Sally Hansen's (limited) "Twinkle Twinkle" that was clearanced for 1.77.
Middle picture is a little baby polish I got at the dollar store (A brand called California Nails), I'm actually wearing it on my toes atm, I think the lid on the bottle is cute.
The last photo is two China Glaze's I got for 3.99 each at Sally's. "Lubu Heels" and "Flying Dragon". And my Gemini ring I randomly placed in the shot.