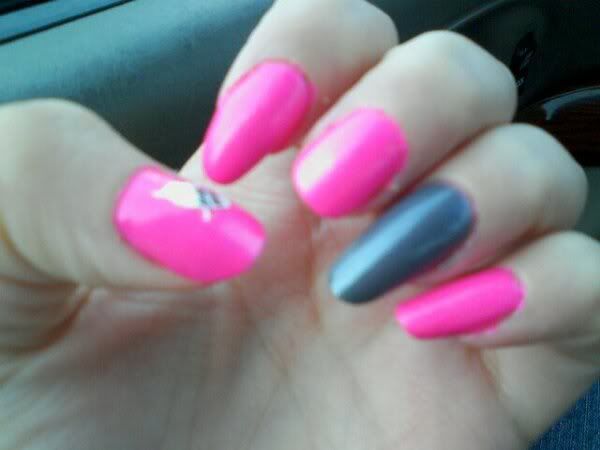 - Orly Flirty and Sinful Slate. Love. Love.
I also have a little ghost on my thumb that I got from
Sonia
- I did take better pictures on my real camera.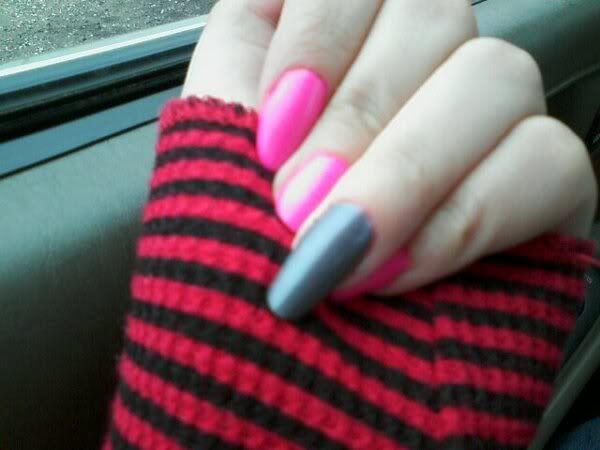 - And my ring finger nail is epic. This is the last picture of my index finger nail.
Seriously perfect. Why can't all my nails look like that? WHY.
- Because then this happened when I had to pop the hood.
FML.
That is the longest my index finger has ever been (which is why I let my nails be uneven because I wanted to know how long it would get.) and the thought of cutting my ring finger atm makes me die a little inside.
And my day was already full of crappiness, fail.