I got these for review from
Tuff Scents
. I was so excited to get these. We've all seen scented nail polish on the market. Sometimes the scent can be overpowering, or not last, it's really hit or miss.
I was most excited to get the Lilac scented polish, because lilacs are probably my favorite flower, and that's kind of an odd scent to just stumble upon (but that's what I did and that's how I first fell in love with their product - without trying it - but knew I must.)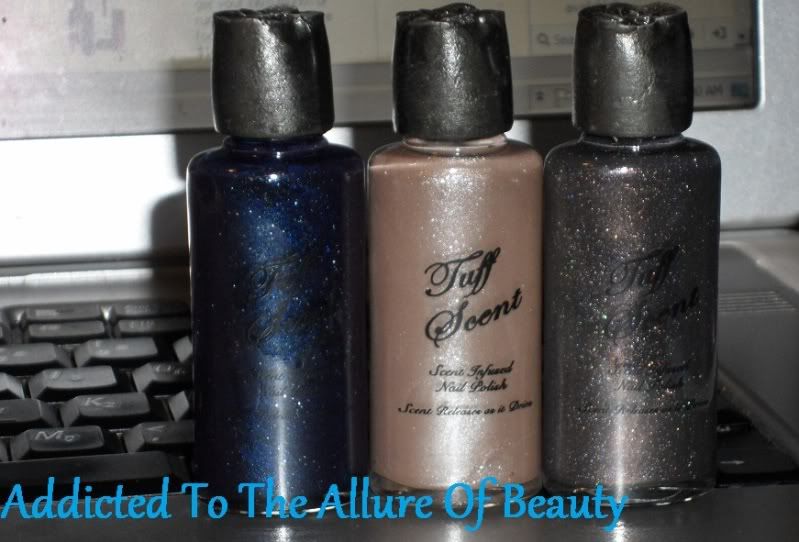 As you can see the three I got are Loyalty (Lilac), Kiss (Cinnamon), and Hope (China Rain), I love these bottles, I think they're so cute, and the lids are roses how sweet is that? And the labeling is lovely, love the little definitions on the back, it's totally up my alley.
There's free shipping on online orders on the website now as well, Idk how long that is for, if it's promotional or forever in the foreseeable future, so go check out the site!
Expect swatches and reviews soon!