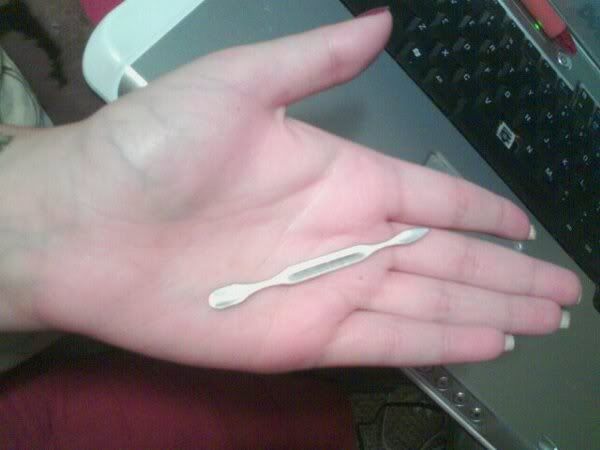 - In the first picture you can see my normal cuticle pusher. I lost it and I couldn't find any exactly like it at the store, so I perused eBay and ordered one.
Then this arrived.
I think that's more of a weapon than a cuticle pusher. But I also secretly think it looks awesome lol
Please ignore my random missing B key, I actually popped it off by accident with one of my nails typing and never was able to get it back on. It makes me sad.