- This was the base color, Sally Hansen Hard As Nails "Rain Cloud", I really like the color and I got it in a set of two at the Dollar Store, so it was 50 cents, can't beat that.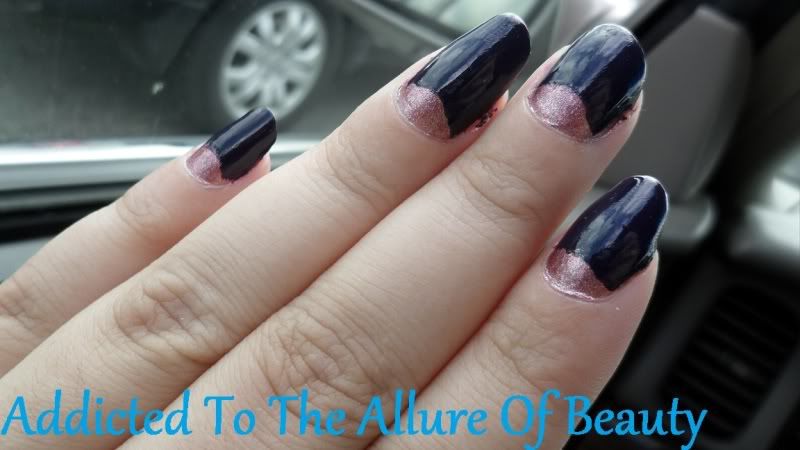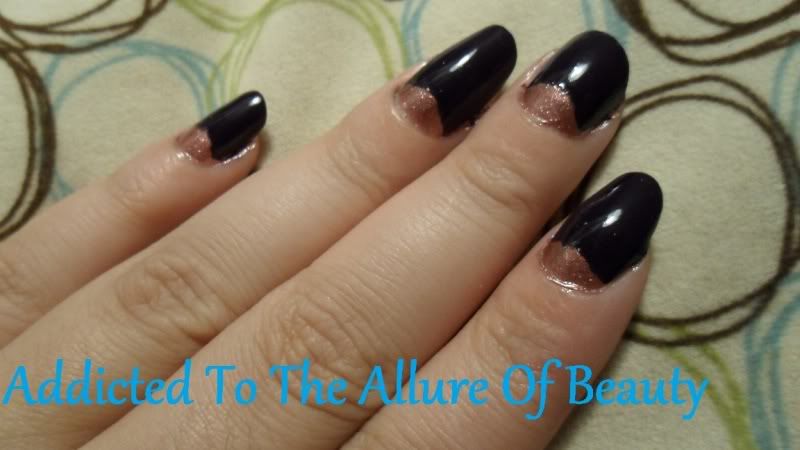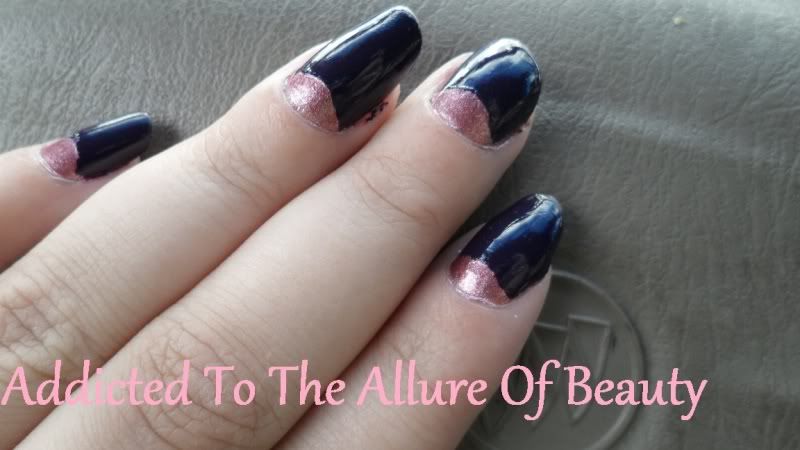 - The top color is Ulta's Devious, it's a nice dark purple, I got it when they had them on sale for 2 dollars, not too shabby either.
I thought they looked nice together, just wish my lines/curves had been straighter.