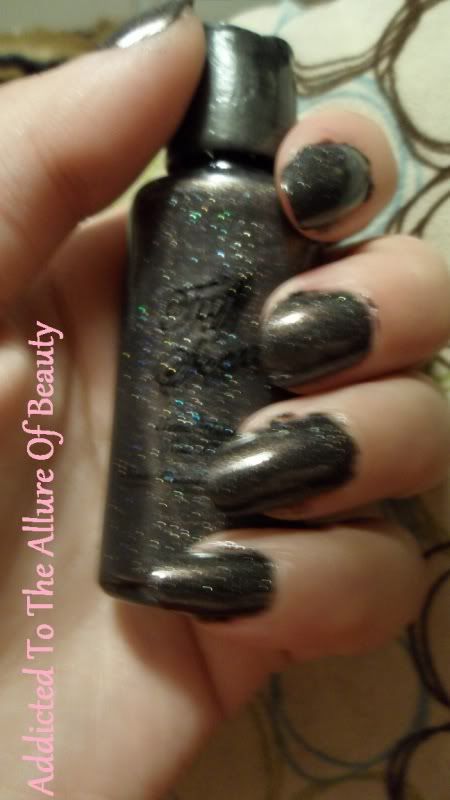 - This photo is blurry to try and show that gorgeous sparkle in the bottle, look at it, be mesmerized.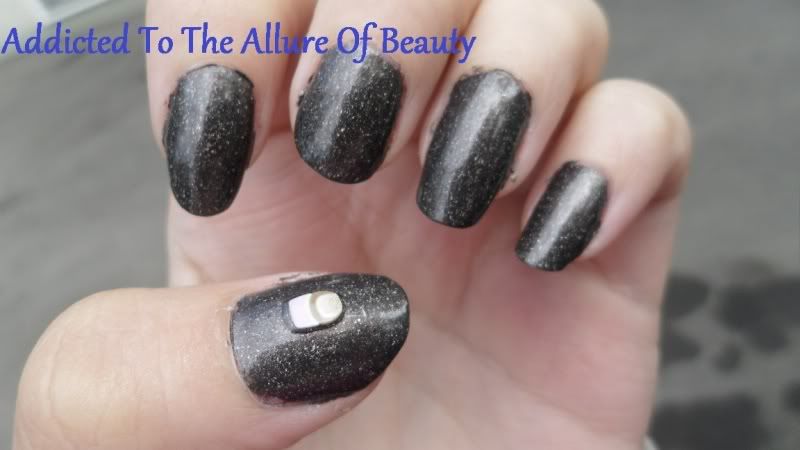 - I added a little fimo accent to my thumb here, it's from a collection of 'sweets' I got on ebay. Thought it was kind of cute with the polish.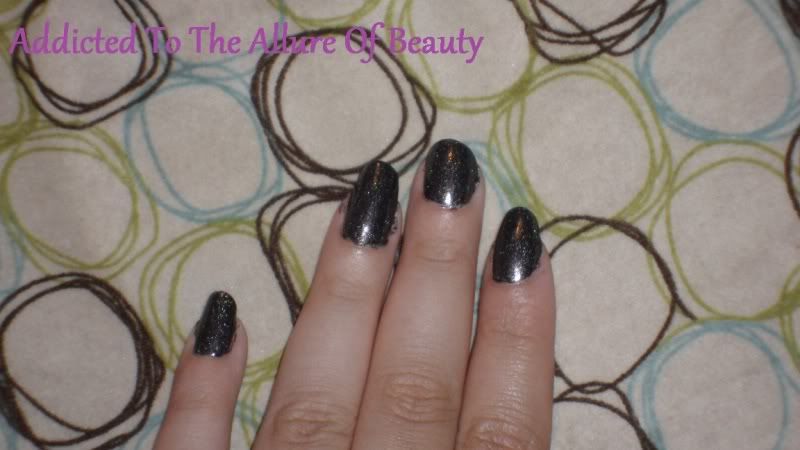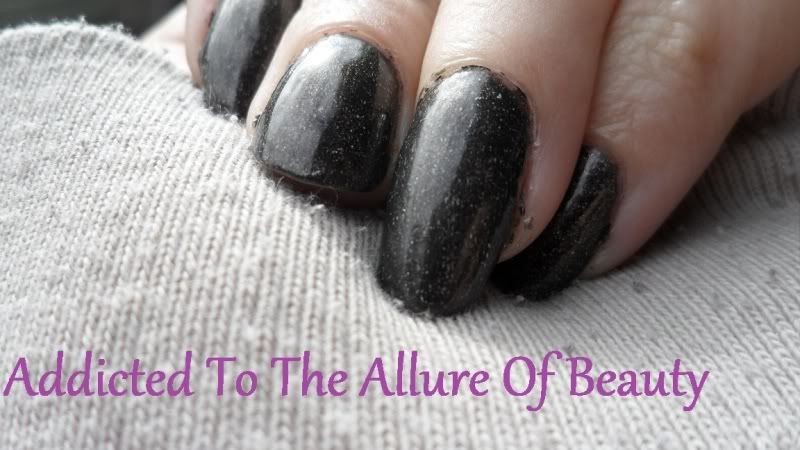 Then the last few were just a couple outside shots I tried to get in the sun.
I loved this polish. I admit I wasn't sure what "China Rain" would smell like, but it was pretty, and even with my top coat I could still smell it for days. And it wasn't overpowering, it was pleasant. The wear was good on this polish, the application was good, I had been worried a little about using the brush since it's longer due to the bottom length but you get the hang of it fast.
All in all a beautiful lovely polish.
Which you can buy here:
They have free shipping on online orders currently, so if you're interested, run don't walk there.
This was sent to me for review, my opinions were entirely my own and honest.