These two are from Katie over at
The Nailaholic
, I won her giveaway, (sorry I'm so late in posting this Katie), you should totally go check out her blog. She was sweet to include the candy, yum. The one in the pop can was fizzy and interesting, I'd never had it or heard of it. The polish is Diamond Cosmetics "Don't Teal My Heart Away".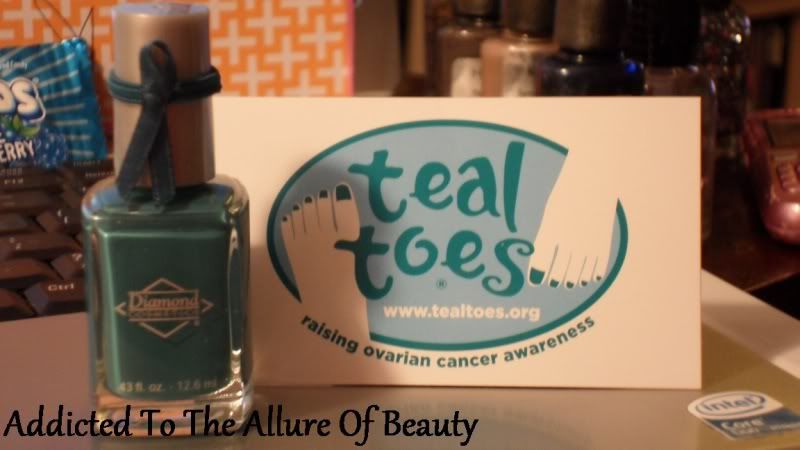 Now this one was a trade I did with Darlene, she's a lovely woman I met on Facebook. She sent me Alien Nails nail polish and Cabaret nail polish, I'd never heard of either, how fun getting new polish brands I don't know. I want one in every color (or brand really), one in every room.
Then we have a Secret Pumpkin I got. Halloween is my favorite holiday. Nikki sent me my package. I was so excited for those little pumpkins because I don't have a Rite Aid here and didn't have any, so that was awesome.
And then we have Amy's package! She's
I'm Feeling Nail-Venturous
(which you should also go check out her blog, she's a amazing blogger and she's a sweetheart.), you'll probably be seeing a lot more posts about her packages, because we decided to be each other's Julep (but BETTER), we're going to send each other monthly packages. Yay, so excited.
She spoiled me in this package, I was so excited and happy.
She got me a nice candle and a Eos lip balm, which Eos is my favorite, they're Mint and Lemon are to die for in case anyone else hasn't tried them.
I also got the Denim Blues Ulta Collection Vol. II
My first Color Club in Fame & Fortune.
Ulta polish in Deep Desire
The cutest nail files by Tweezerman's.
Essence in Can't Cheat On Me.
Cult Nails in Living Water.