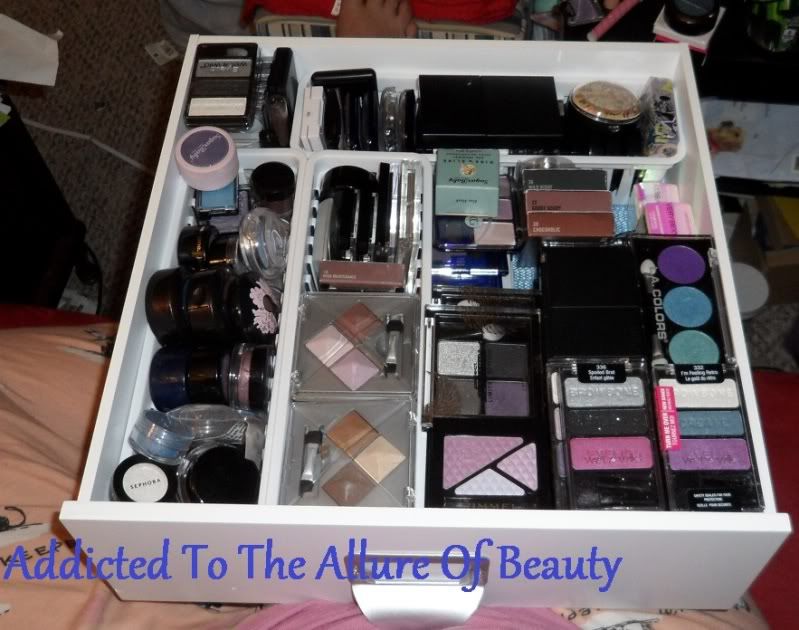 - I used one of my empty drawers in my Melmer for my eye shadows. I'm totally an eye shadow, lip gloss, and nail polish girl. I'd need another Melmer for all my lip glosses and eye liners, primers, mascaras though probably, and I really don't have the room for that right now, and then what would I do with my cute train cases if I did. But anyway, eye shadows, yay. Those damn Physicians Formula suck, they either have a rounded top or like a pyramid top, which do not stack, which was annoying, I actually don't have them all in there, I have some in a little cosmetic bag since they just don't play well with others.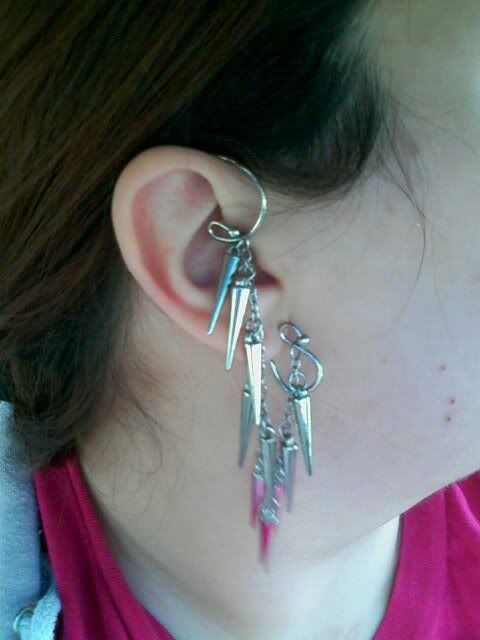 - And just for fun. I went out shopping with Joe the other day, and I got this at Forever 21, she got one too but she couldn't make it corporate so she gave me hers too. I love it. I've been wearing it a lot lately. I have issues with my ear piercings so this is a really nice change.
You can either put the chain of spikes in front like this or behind the ear, I've rocked it both ways.