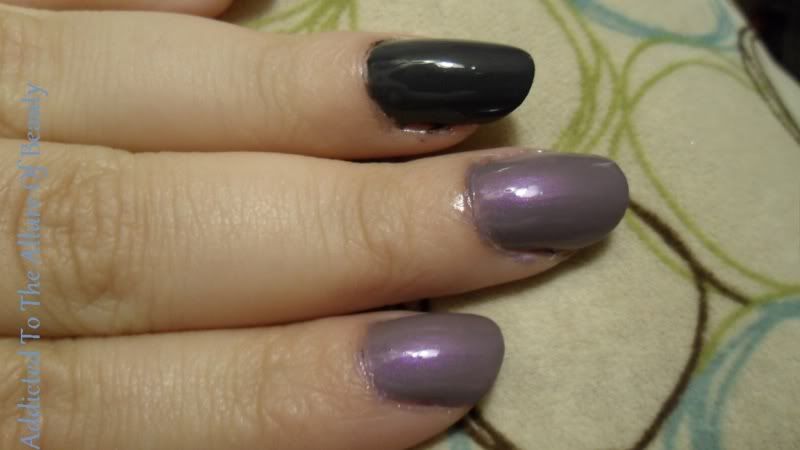 - I had a hard time photographing this one, and I should have cleaned them up first.
This is Finger Paints Get Real-ism! and Sonia Kashuk Blank Slate. This was my first Sonia Kashuk and I wasn't entirely pleased with the way it went on. But idk if that was just that one, my bottle or the whole line.
- I'm a bit head over heels for this purple, it's kind of a dusky purple with pink shimmer, it's so lovely. Finger Paints are on sale right now at Sally's so you all should check this one out, and if you saw my last haul post you know that when you buy three Finger Paints you get a cute free wallet. So win win there.

I really need to bring my camera with me in hopes of catching some sunlight with these, holding my nails under the light doesn't quite work. I really need to make a light box for these winter days we're going into where I'll be losing more and more light opportunities.
















Other bloggers doing the challenge:
| | | |
| --- | --- | --- |
| Alyssa | | |
| Amber | | |
| Andrea | Addicted to the Allure of Beauty | |
| Ashley | Follow the Yellow Polish Road | |
| Caitlin | | |
| Carly | | |
| Caroline | | |
| Jacki | | |
| Jamie | | |
| Nory | | |
| Rachel | | |
| Sarah | | |
| Shaina | | |
| Taylor | | |
| Thalie | | |