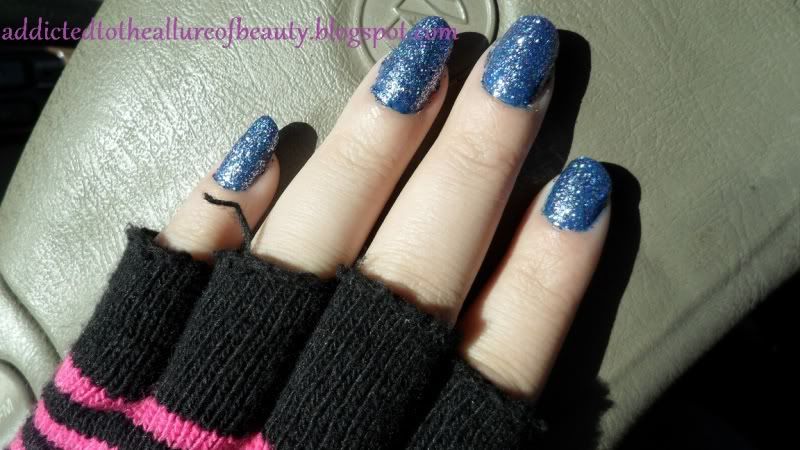 - This is Color Club Jingle Jangle layered over Revlon First Class.
Please ignore the strings on my gloves, I need to trim them off but didn't have a scissors in the car.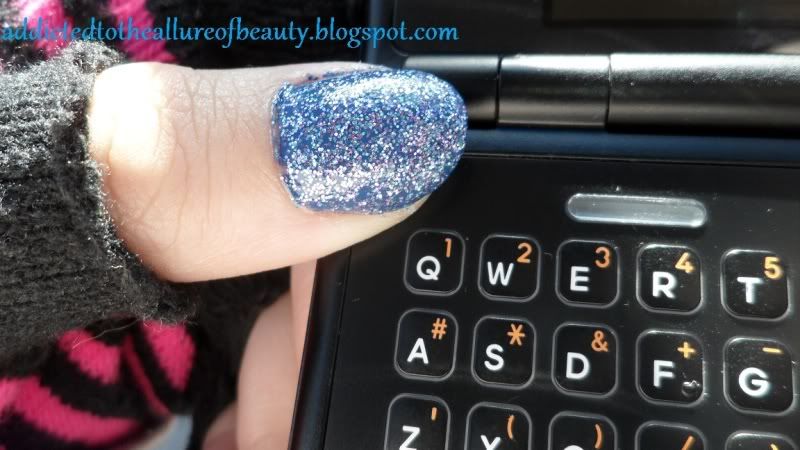 - I loved this polish.
It's another one of the one's Amy sent me.
And that's my new phone.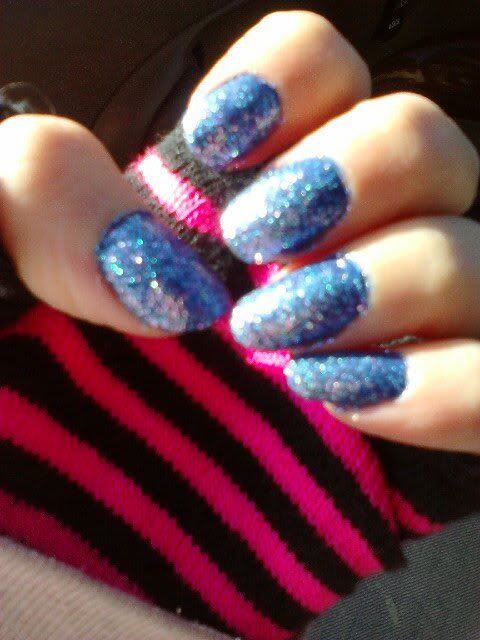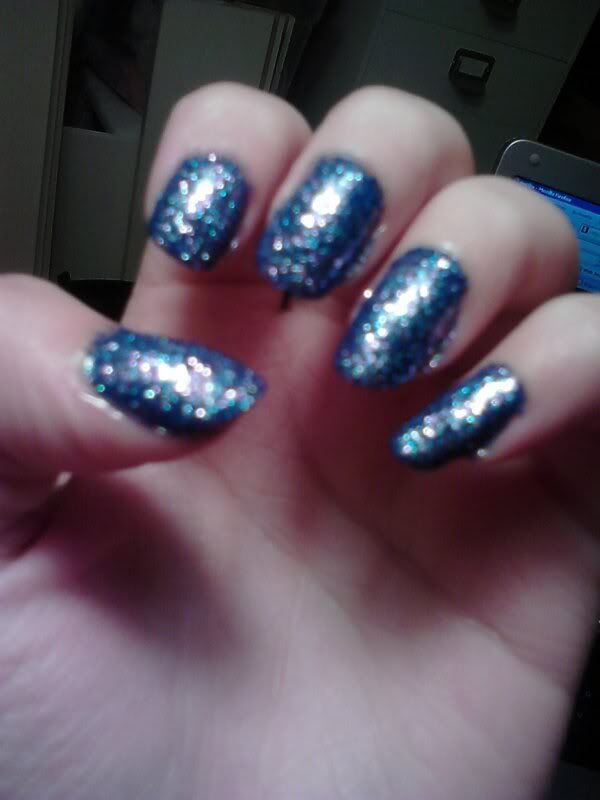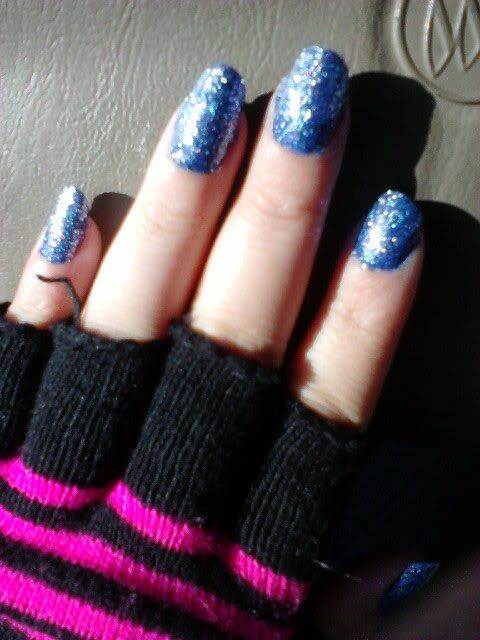 Other bloggers doing the challenge:
| | | |
| --- | --- | --- |
| Alyssa | | |
| Amber | | |
| Andrea | Addicted to the Allure of Beauty | |
| Ashley | Follow the Yellow Polish Road | |
| Caitlin | | |
| Carly | | |
| Caroline | | |
| Jacki | | |
| Jamie | | |
| Nory | | |
| Rachel | | |
| Sarah | | |
| Shaina | | |
| Taylor | | |
| Thalie | | |