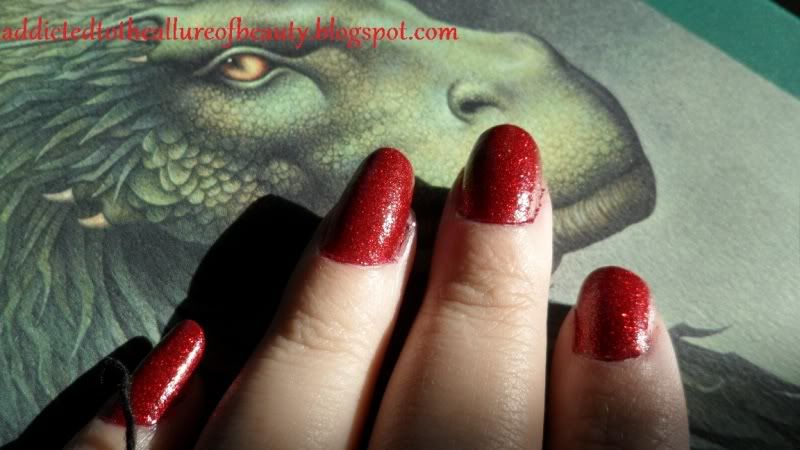 - This is Color Club's Santa's Cinnamon.
It makes your nails smell like you rubbed Big Red on them. Which I really loved.
- I used Joe's book as my backdrop in these first two.
Again ignore those damn strings...
- There's something about the camera phone shots that make the sparkles almost seem like a flakie.
- Also I've hit 90 followers!! Thank you everyone. When I get to 100 I intend to try and do a giveaway (although if I hit 100 before next month the giveaway may not start til next month.) but feel free to pass along my blog URL to anyone you'd think might enjoy it!
Other bloggers doing the challenge:
| | | |
| --- | --- | --- |
| Alyssa | | |
| Amber | | |
| Andrea | Addicted to the Allure of Beauty | |
| Ashley | Follow the Yellow Polish Road | |
| Caitlin | | |
| Carly | | |
| Caroline | | |
| Jacki | | |
| Jamie | | |
| Nory | | |
| Rachel | | |
| Sarah | | |
| Shaina | | |
| Taylor | | |
| Thalie | | |