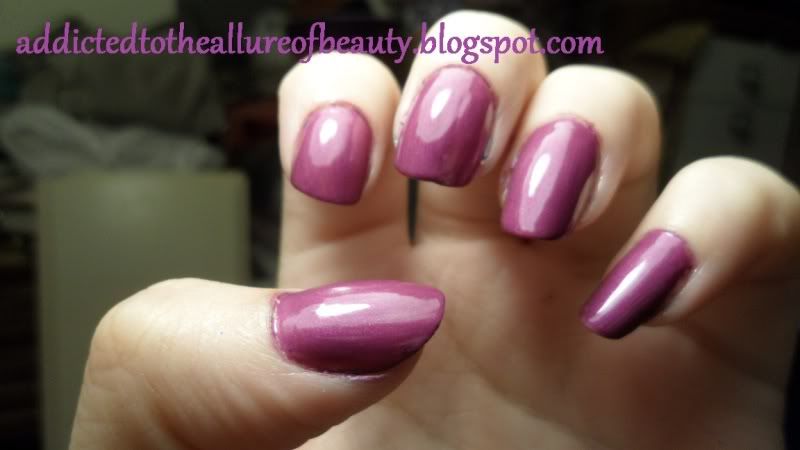 - I am in love with this purple. I had a couple dollar off coupons for Revlon, one was a Target coupon, the other a manufacturer one, and I used them together and got this for a couple dollars (then they printed me out another 2 dollar coupon which is what I used when I got Revlon First Class, I love coupons). And I'm really glad I did.
- This is a great purple, is you love purples like I do I suggest picking this one up.
And please ignore the random bits of blue glitter on my fingers, I did a layering combo with glitter after these photos, which I'm not sure if I'll share yet or not.
Other bloggers doing the challenge:
| | | |
| --- | --- | --- |
| Alyssa | | |
| Amber | | |
| Andrea | Addicted to the Allure of Beauty | |
| Ashley | Follow the Yellow Polish Road | |
| Caitlin | | |
| Carly | | |
| Caroline | | |
| Jacki | | |
| Jamie | | |
| Nory | | |
| Rachel | | |
| Sarah | | |
| Shaina | | |
| Taylor | | |
| Thalie | | |