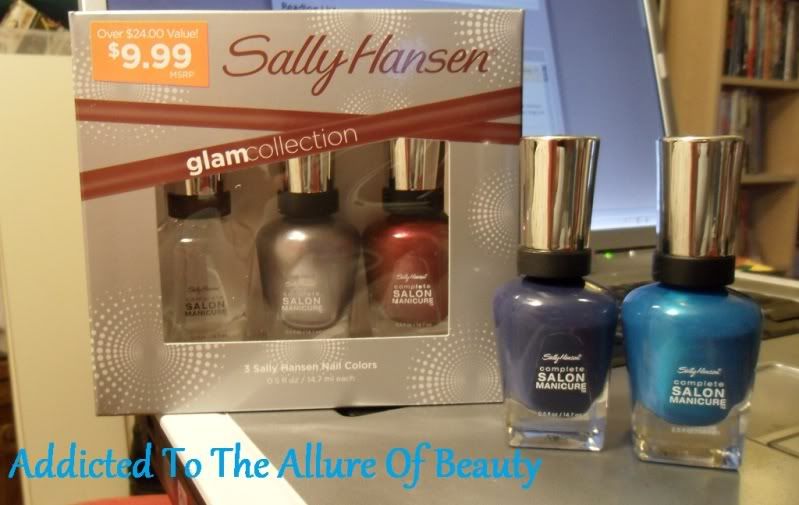 - These were presents, yay.
Sorry if I forget any names for these, they're not all in front of me anymore.
- Finger Paints - Velvet something.
Nina Ultra Pro - Mossy Britches
Unforgettable Moments - Sparkling Emerald
Brand polishes, Toxic Purple, Totally Teal, Sgt. Khaki, Electric Sky, and a lip balm.
All the Payless polishes were on the BOGO and I had a 40% off.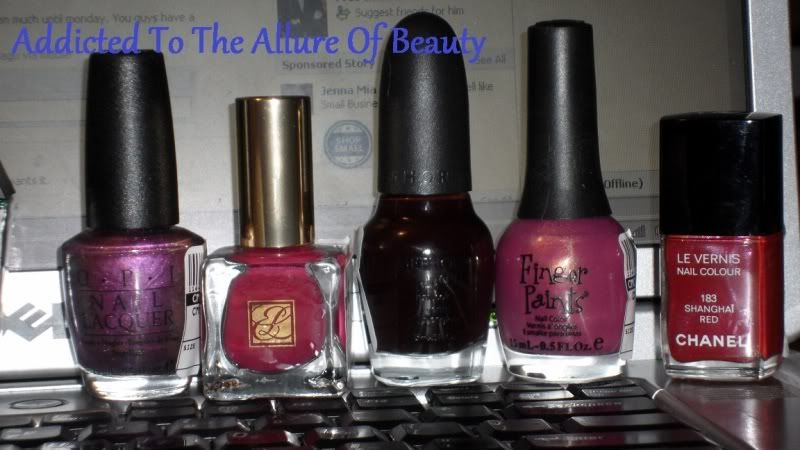 - These I got at Clothes Mentor (seriously if you have one in your area go look! all the polishes were 2 dollars each.)
OPI - Movin' Out
Estee Lauder - Fuschia
Sephora by OPI - Caffeine Fix
Finger Paints You Hue (or something)
UM HI CHANEL! That was my best find.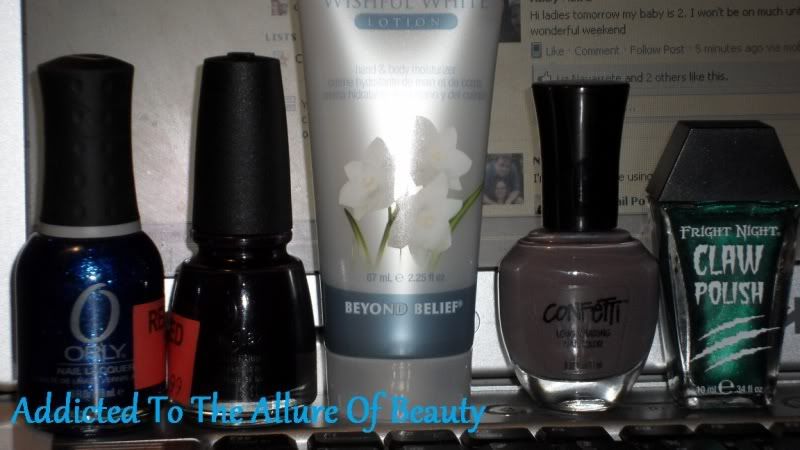 - Orly Stone Cold (?)
China Glaze Crimson
Lotion from Sally's it was 99 cents, my random impulse buy.
Confetti Moonstruck
Claw Polish Poison ? Or Toxic ?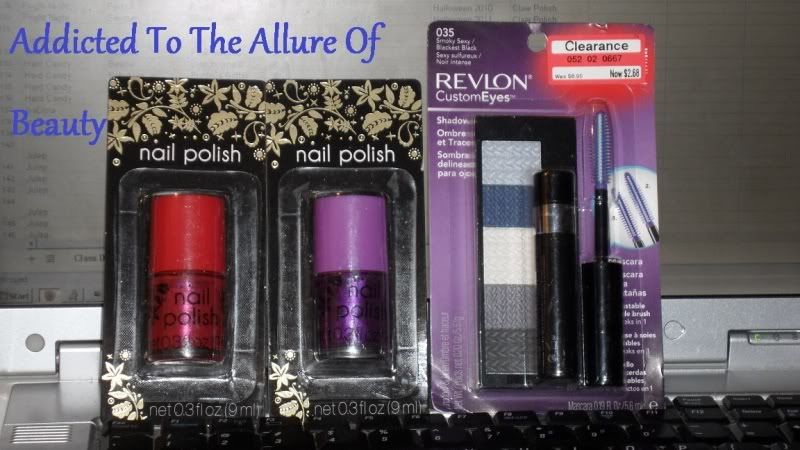 - Random dollar polishes at Target. Red and Purple.
Then a shadow and mascara set at Target clearanced.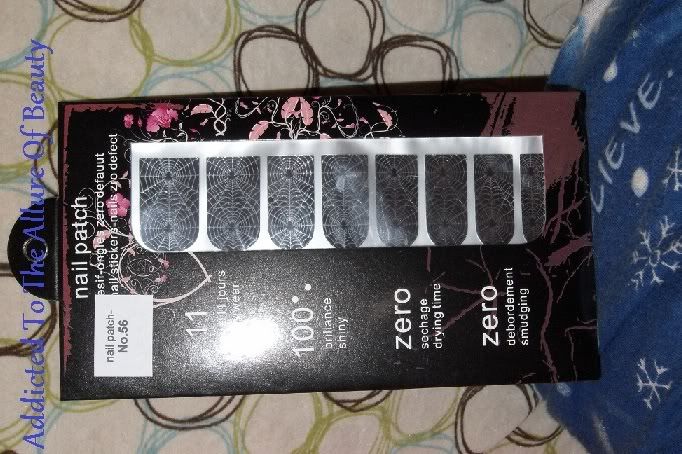 - I won these, from KKcenterHK, you can still try to win them I believe here:
clicky clicky.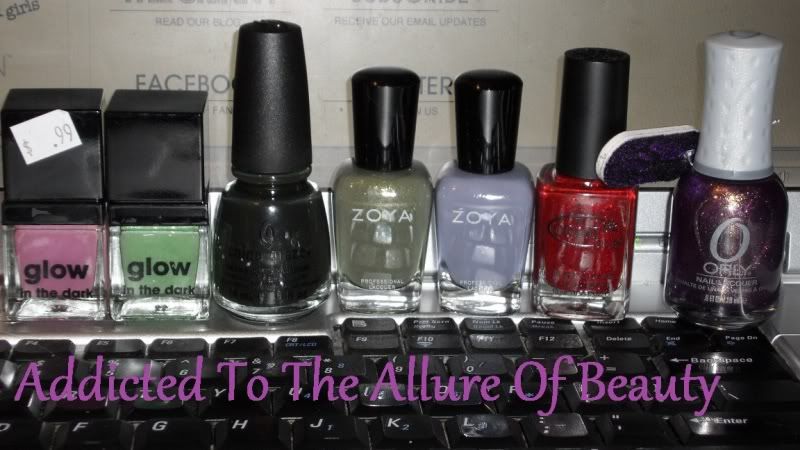 -Two glow in the dark polishes from Charlotte Russe.
China Glaze Near Dark
Zoya Yara
Zoya Caitlin
Color Club Santa's Cinnamon
Orly Oui (This was 53 cents since I had a 5 dollar coupon to Sally's and with my card I saved even more.)