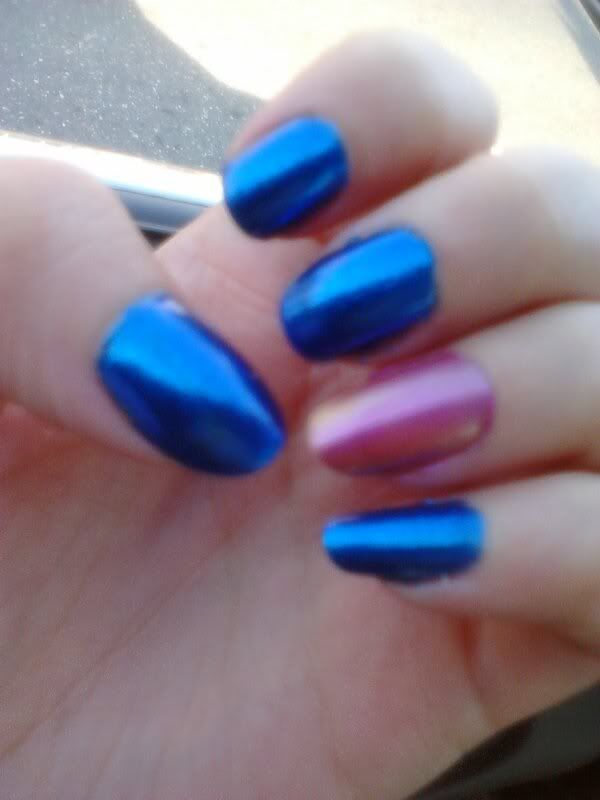 - This is Ulta Profession Denim Glitz which I got in a set from
Amy
, I am head over heels for this blue it's so gorgeous! And the accent nail is OPI Movin' Out which I got at a consignment esque shop for 2 dollars the other day. It'd probably look better layered.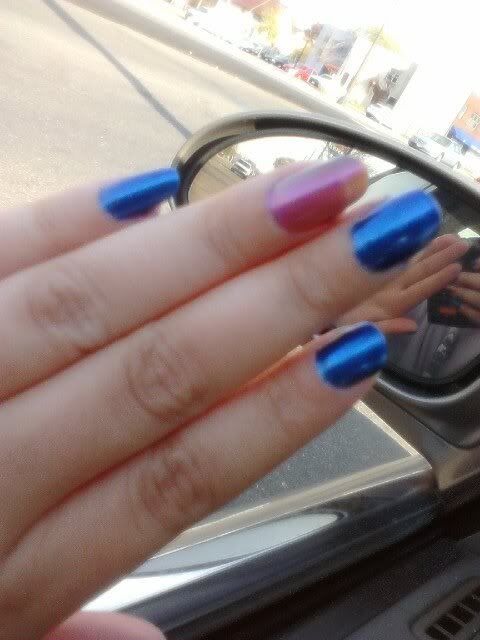 - Sorry these are camera phone shots, just wanted to get them up fast since I'm behind in doing it.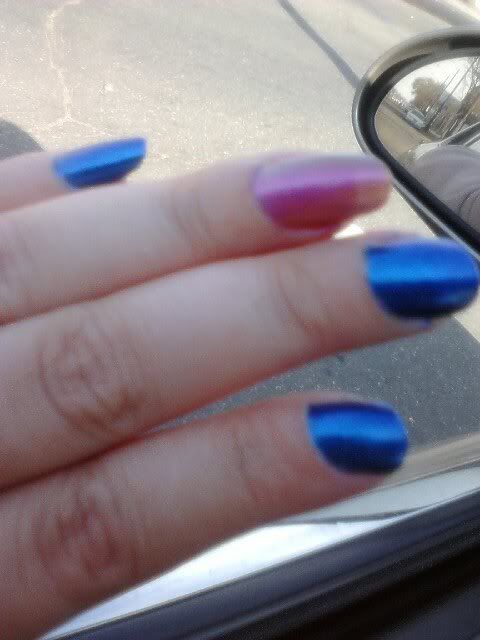 - And this is what happens when you move the camera and take a picture, you apparently break your fingers in the process....
Other bloggers doing the challenge:
| | | |
| --- | --- | --- |
| Alyssa | | |
| Amber | | |
| Andrea | Addicted to the Allure of Beauty | |
| Ashley | Follow the Yellow Polish Road | |
| Caitlin | | |
| Carly | | |
| Caroline | | |
| Jacki | | |
| Jamie | | |
| Nory | | |
| Rachel | | |
| Sarah | | |
| Shaina | | |
| Taylor | | |
| Thalie | | |