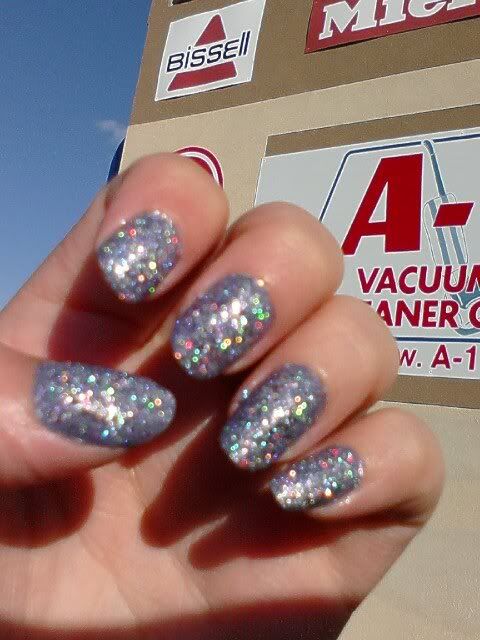 - I got my monthly
Amy
package yesterday. OMG, I love it all! I'll try and get pics up tomorrow of what she so lovingly sent me. So until I do I'm spamming you with pictures today of this one.
- This is Color Club's Sugarplum Fairy. I'll give you a moment to be mesmerized...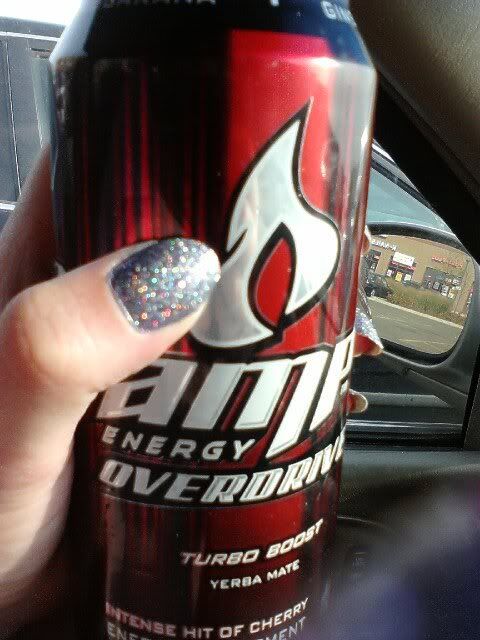 - Um, angels are singing right now...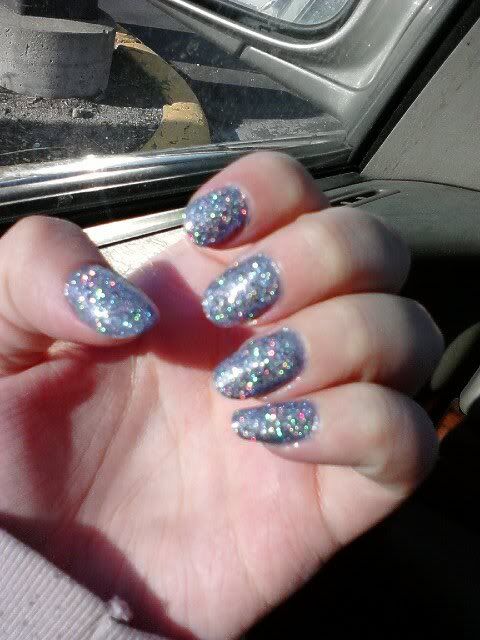 - As you can see I was still wearing my drag marble under it (well maybe you can't see but I was.) and once I saw it on my thumb, (I was just testing it...) I was like screw the drag marble hello Sugar Plum Fairies please dance all over my nails!!!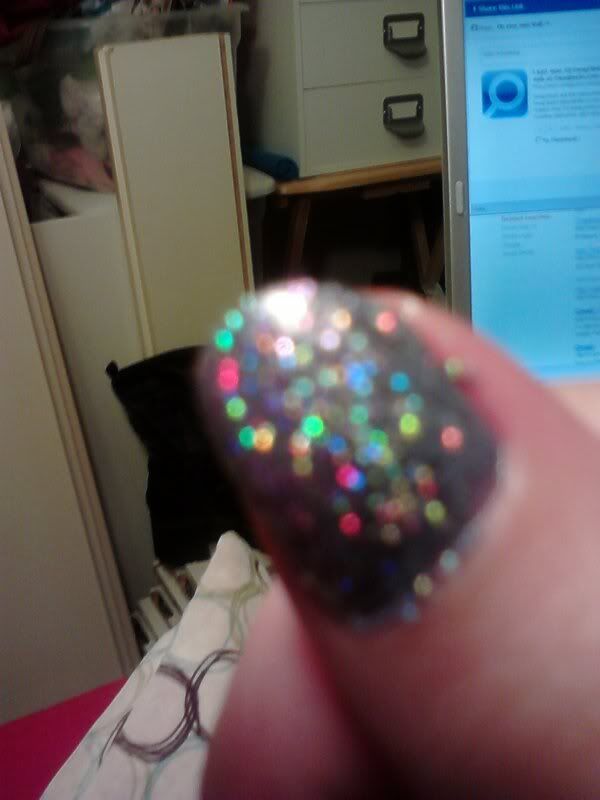 - Look at the sparkle...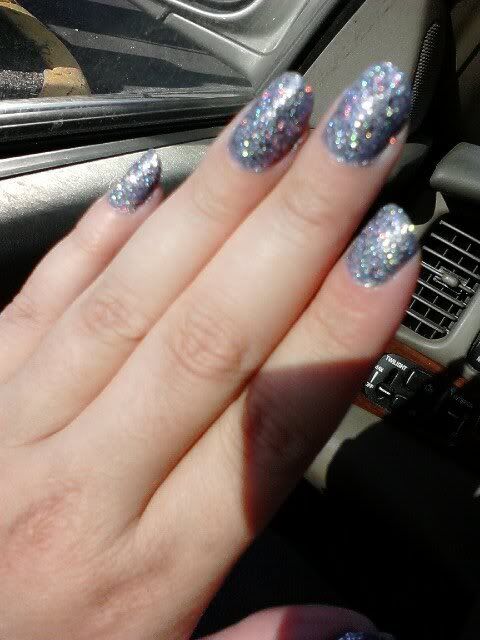 - I'm so in love with it, I don't think I can change it tonight, I may even just add some more to cover up the blank spots since I only did one coat of it and for one coat I'd say it was certainly good coverage.
Side note, it is a dangerous polish to wear while driving, it was distracting me. When I first left the apartment it was ever so dreary which made me sad because I was so looking forward to seeing it in the sun, but then the sun finally came out, and other drivers were then in danger lol
Other bloggers doing the challenge:
| | | |
| --- | --- | --- |
| Alyssa | | |
| Amber | | |
| Andrea | Addicted to the Allure of Beauty | |
| Ashley | Follow the Yellow Polish Road | |
| Caitlin | | |
| Carly | | |
| Caroline | | |
| Jacki | | |
| Jamie | | |
| Nory | | |
| Rachel | | |
| Sarah | | |
| Shaina | | |
| Taylor | | |
| Thalie | | |