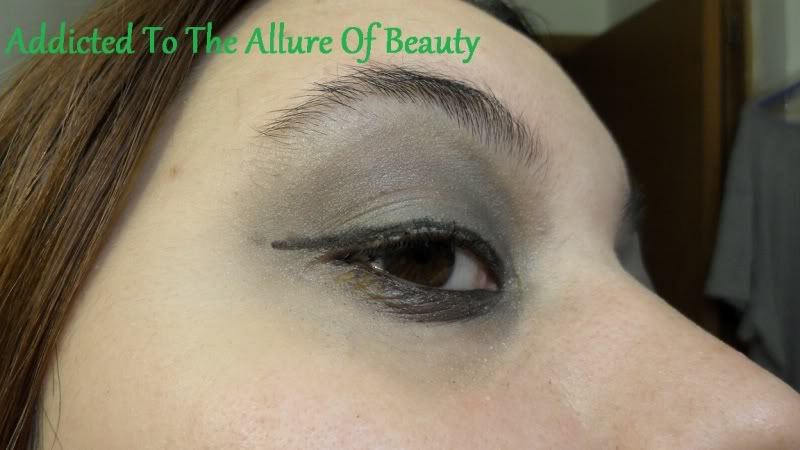 I'd been watching Halloween make up videos on YouTube, and I loosely followed one from memory because my internet decided it didn't want to play the video again for me.
I used greens and purples but for some reason it photographing more gray esque.
I used Elf eyeshadow primer.
Two different Elf palettes.
Elf pencil eyeliner in black.
Maybelline Falsies mascara.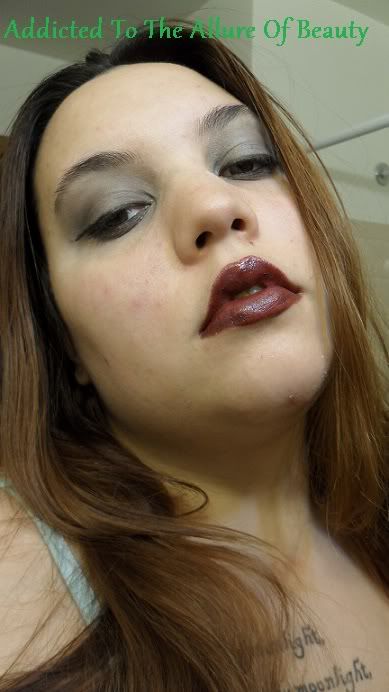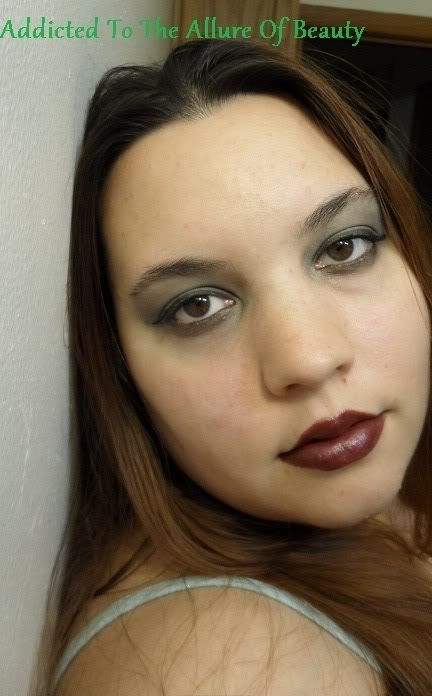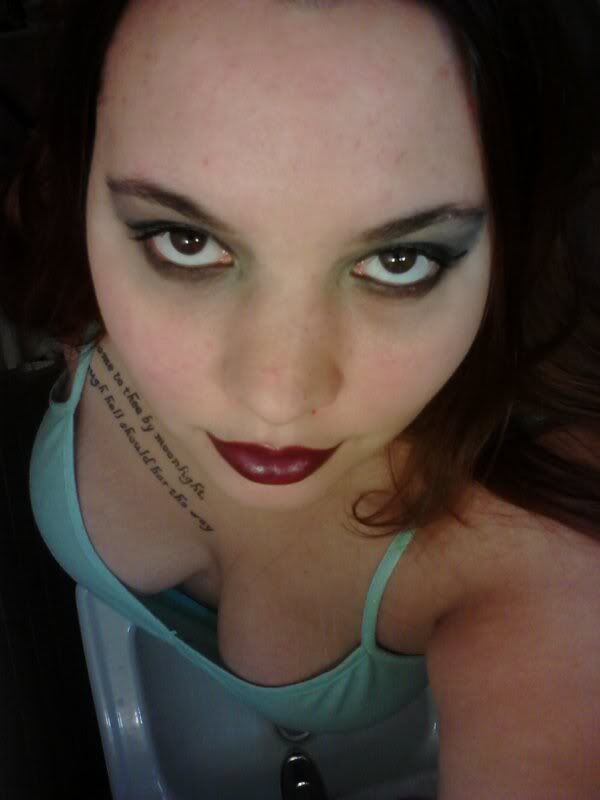 - I hope these photos aren't all still going different ways, I fixed it in photobucket but they aren't showing up that way.