- These are my Black Friday nails (no clean up).
I used Orly Rococo A-Go-Go and Wet N Wild Fantasy Makers in Black Pearl for the accent with L.A. Colors Art Deco striper in Silver Glitter.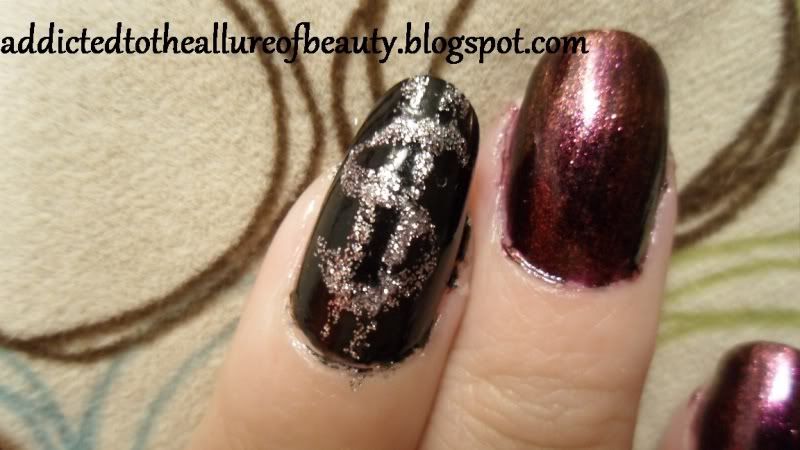 - When I told my gay husband Aaron I was doing Black Friday nails he told me I should glue little razor blades under my nails lol love him.
I hope everyone had a good Thanksgiving. And if you're shopping tomorrow, be safe.
Other bloggers doing the challenge:
| | | |
| --- | --- | --- |
| Alyssa | | |
| Amber | | |
| Andrea | Addicted to the Allure of Beauty | |
| Ashley | Follow the Yellow Polish Road | |
| Caitlin | | |
| Carly | | |
| Caroline | | |
| Jacki | | |
| Jamie | | |
| Nory | | |
| Rachel | | |
| Sarah | | |
| Shaina | | |
| Taylor | | |
| Thalie | | |