- This is Ulta's Orange You Afraid? and Hocus Pocus.
- I actually wore these on Halloween day. The crackle is Sally Hansen Ink Splatter and Nabi crackle in Silver Crack.
I really am in love with that silver crackle.
- Obviously no clean up yet there, oy lol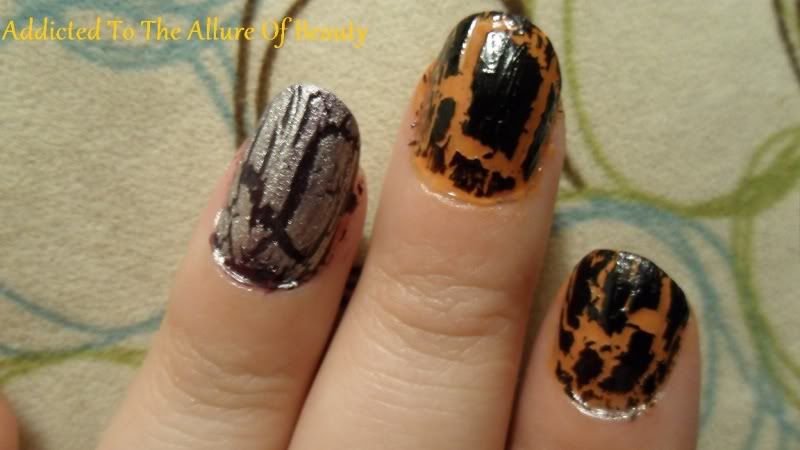 - I almost never wear orange so this was very different for me.