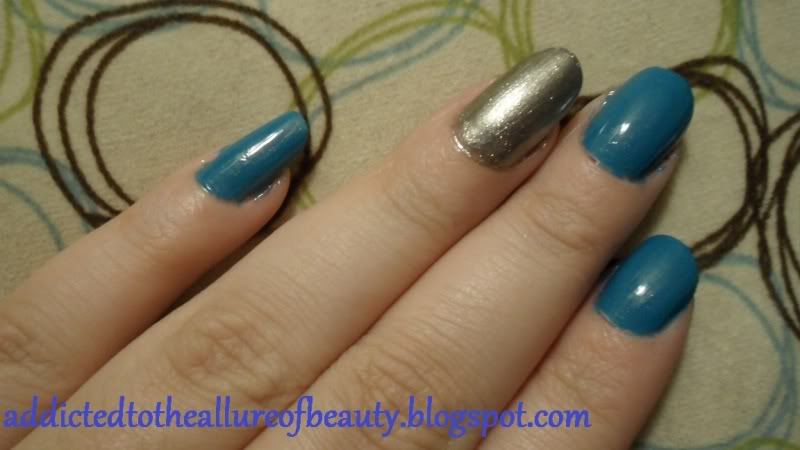 - This is another polish I got from
Sonia
.
It's Jesse's Girl Mermaid Lagoon. I love it. It's a teal with gold shimmer. Gorgeous.
In the first two photos the accent nail is Love & Beauty Champagne Toast, but this mani was too similar to another I've done so I changed it.
- So pretty.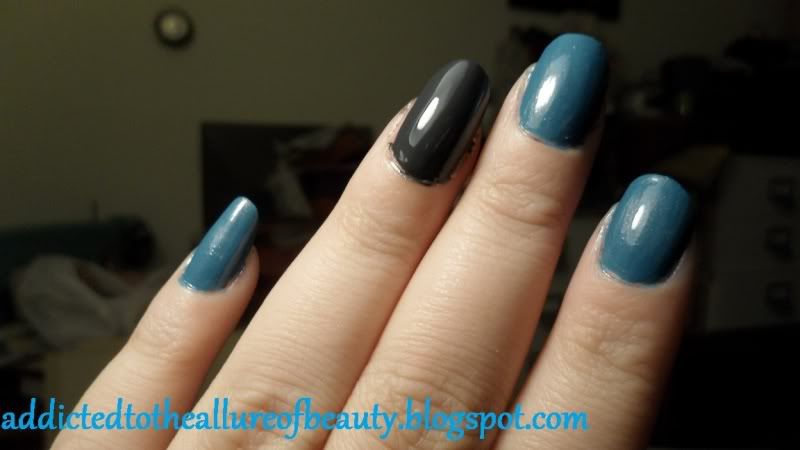 - The accent nail here is China Glaze Concrete Catwalk.
Other bloggers doing the challenge:
| | | |
| --- | --- | --- |
| Alyssa | | |
| Amber | | |
| Andrea | Addicted to the Allure of Beauty | |
| Ashley | Follow the Yellow Polish Road | |
| Caitlin | | |
| Carly | | |
| Caroline | | |
| Jacki | | |
| Jamie | | |
| Nory | | |
| Rachel | | |
| Sarah | | |
| Shaina | | |
| Taylor | | |
| Thalie | | |