- This is NYC Lincoln Square Lavender and the accent is LA Colors Mega Watt.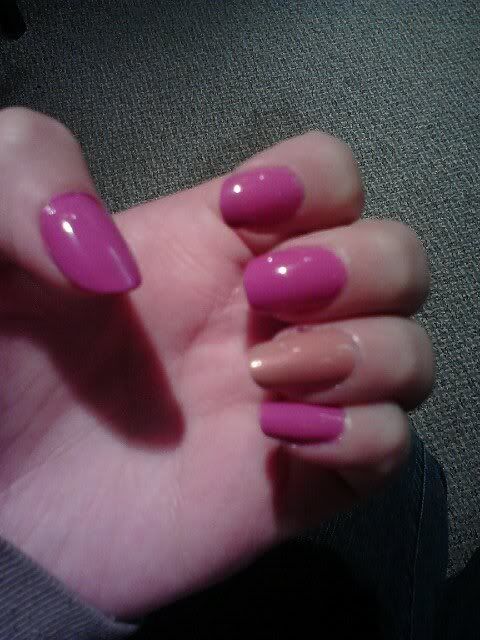 I really love the Lincoln Square Lavender but I'm not sure it was perfect with my skin tone, thoughts?
I thought I had real pictures of this but apparently I didn't take any, fail, at least I did get some even if it was just with my camera phone...
- And I'd been wanting one of the hats with the flaps for the ears. You'd think I'd own one I'm a Minnesotan but alas I did not. And I found a cute one at the dollar store, yay. Although I still want one of the cute hat/scarf combo things at Target...
Other bloggers doing the challenge:
| | | |
| --- | --- | --- |
| Alyssa | | |
| Amber | | |
| Andrea | Addicted to the Allure of Beauty | |
| Ashley | Follow the Yellow Polish Road | |
| Caitlin | | |
| Carly | | |
| Caroline | | |
| Jacki | | |
| Jamie | | |
| Nory | | |
| Rachel | | |
| Sarah | | |
| Shaina | | |
| Taylor | | |
| Thalie | | |